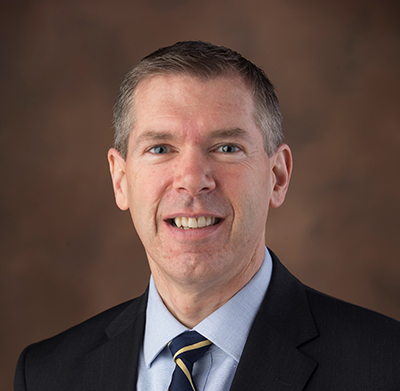 CIO Corner.
This month marks a year since we treated our first COVID-19 patient and went on lockdown. Since those early days of the pandemic, it seems like the entire world changed, along with how we interact and connect with each other.
While COVID-19 has impacted us in many ways, both personally and professionally, it's also significantly impacted technology. Some of the technologies we use today, like virtual meetings and clinic appointments, were already in use as a convenience before the crisis. Now, they are a part of our everyday DNA, and they don't appear to be going away any time soon.
New patient care technologies that became standard.
One example of technology that's here to stay is virtual care. Pre-COVID-19, less than 150 Epic video visits took place monthly in our ambulatory clinics. In April 2020, more than 38,000 video visits were conducted. And although our clinics have resumed face-to-face visits, many providers and patients continue to prefer the virtual format for less urgent concerns.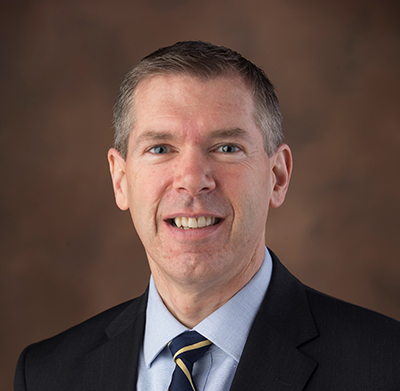 Another area making a lasting impact is telemedicine. When physicians needed a better way to see patients in isolation, telerounding tablets were deployed to ICUs and COVID-positive patient rooms. Today, more than 900 physicians across 37 service lines are trained to provide virtual patient care to patients for safe, convenient and rapid care.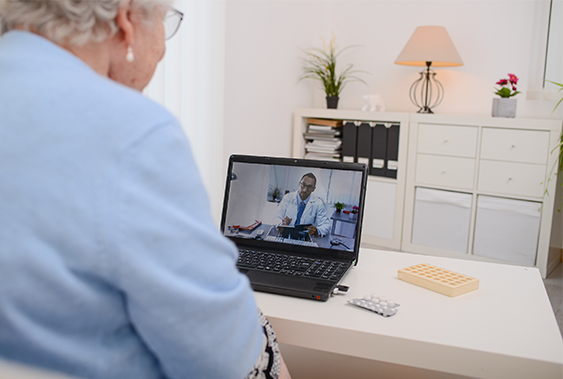 The pandemic also accelerated our virtual ICU use. State-of-the-art technology makes it possible to remotely monitor critically ill patients, with teams of certified intensivists and experienced critical care nurses working in a central command center. Virtual ICU technology has streamlined how we care for our most vulnerable patients so much that we expanded from 40 ICU patient beds at HMH when we launched last March, to more than 345 beds across the system today.
Putting technology in our patients' hands so they could connect to their care team, family and friends became essential during COVID-19 and will continue going forward. More than 2,500 MyMethodist Patient tablets were deployed for our hospitalized patients to provide tools for their comfort and convenience. Looking ahead, our goal is to place these devices in every patient room.
Changing the way we work.
Working remotely was a significant change for many of us. In addition to finding suitable workspaces in our homes, we needed improved tools for accessing and using the HM network. Today, thousands of employees use Office 365, Apps Center or VPN to stay connected and productive.
If it seems like everyone is using Zoom and other types of virtual meeting platforms, it's true. Social distancing forced us to find new ways to gather. Programs like Microsoft Teams now help us to work, communicate and collaborate in entirely new ways. And the use of instant messaging tools helps us feel more connected and available than ever before. These conveniences will continue to keep us connected, well after the pandemic subsides.
And finally, we acted on an opportunity to improve clinical documentation for our nurses, already fatigued by the pandemic. Late last year, nurses systemwide began working with IT to streamline thousands of rows of information nurses use to document patient care. This effort will make a lasting impact, and give nurses more time to spend with their patients.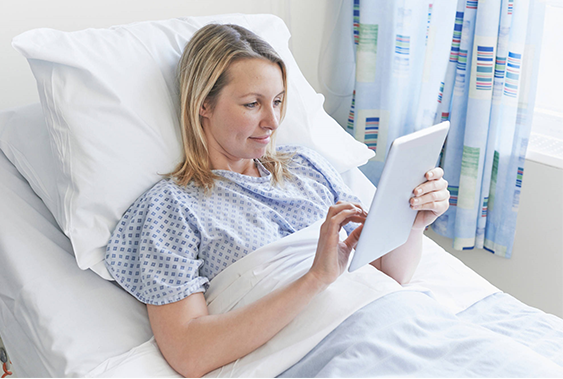 The ability to adapt as environments and situations change is essential for the success of any organization. Our new technologies and innovative solutions not only helped us through one of the most challenging times in our history, they will continue as an integral part of our future.