Collaborative technology is here to stay.  
Last year, the pandemic propelled the speed of the launch of Microsoft Teams at Houston Methodist. It didn't take long to realize that virtual chats and conferencing programs were not only embraced, but also necessary. Teams and its likeminded counterparts (Zoom, WebEx, etc.) are here to stay and have drastically changed the platform in which we conduct business and engage with one another.  
Fast forward to today, and few would consider themselves a Teams novice. Many of us use it for quick chats, team collaboration and even to attend virtual town hall meetings.
We no longer say "virtual" meetings or "virtual" chats. We simply say, "I'll call you on Teams" or "I'll send you a Teams invite." In some cases, we even use Teams more than our old favorites like Word, PowerPoint or even Outlook, and there's no question why. It's simply how we operate. Collaborative technology is here to stay.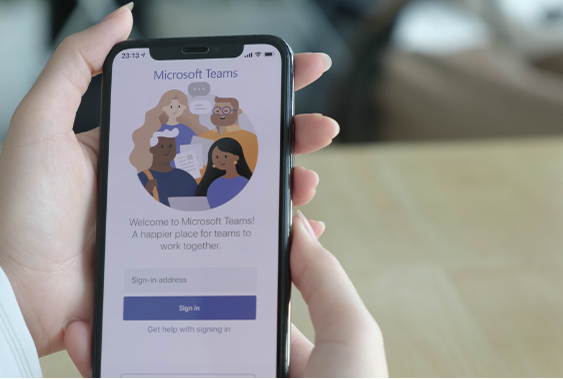 Houston Methodist. A unique appetite for technology.
We recently sat down (via Teams, of course) with Joshua Thompson, customer service manager for Microsoft and host of our Teams Champions sessions. We wanted to learn more about how HM is using this tool and what is on the horizon.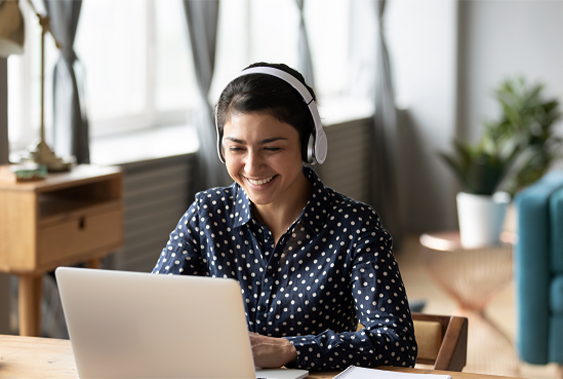 "Houston Methodist has a huge appetite for Teams and technology, in general," Thompson said.  "Your organization has broken several records at Microsoft. You have the highest number of people attending any Microsoft training session. Your employees seem to want to better understand the value of these technological tools, and there is a curiosity for innovation."
Teams connects the dots across so many pillars. Where Epic is our system of medical records, Teams is our system of engagement.
"Health care organizations that are on the cutting edge are always looking for ways to leverage technology to improve operations, outcomes and the patient experiences," Thompson said. "These tools are closing that gap and making programs like virtual care not only a reality, but an efficient one."
Thompson also shared that Microsoft is constantly thinking of ways to expand virtual health access. Initiatives like Microsoft Cloud for Healthcare provide new ways to manage health data and improve the patient experience, and Teams is continuing to empower clinicians and patients to launch virtual visits and have data readily available. You can read more in Microsoft Industry Blogs.
The basics, plus a few new tips and tricks.
As with all technology, these tools are constantly evolving to meet our needs. Upgrades and tweaks are happening every week. Although many of us use Microsoft tools daily, we likely aren't aware of all they can do.
If you haven't been able to join our weekly Teams training sessions and want to learn cool tips and tricks, here's some information:
Hear what your peers are saying.
Following the successful launch of both our Teams Champions and our Tech Tuesdays training sessions, we reached out to some employees to see how they're using these tools and what they think of these trainings.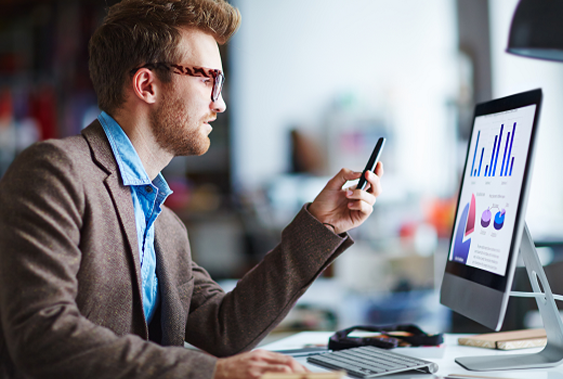 Here's what we heard.
"Within the SPG/PCG, Microsoft Teams has streamlined our ability to assemble work teams and swiftly make decisions whilst cutting down on the number of emails we send. Being able to quickly create workgroups of impacted stakeholders, from small group chats to PO-wide admin teams, has been instrumental in keeping our workforce 'together' even while COVID restrictions pushed our workspaces apart."– Peyton Fry,  MPO Operations, applications analyst II.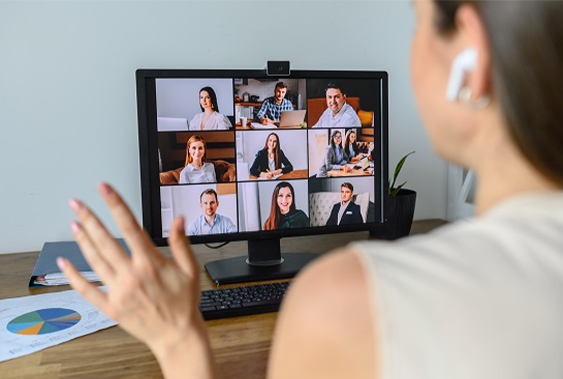 "In addition to great content, the facilitators are always available to toss around creative ways to use Microsoft's features. I also appreciate the availability of recorded lessons." – Abby Hemstreet, director of claims management and litigation.
"As we were transitioning to working remotely at the beginning of the pandemic, there was the need for integration, communication and collaboration between staff members, management and other key areas in our organization. Microsoft Teams was, and still is, one of the main platforms which has allowed us to not only continue our workflow with minimal disruption, but also offered new ways of developing tools to increase productivity, engagement and synchronization among our teams. Both Teams Champions and Tech Tuesdays have equipped me with the tools and resources needed to continue supporting our department and organization through innovation, to stay competitive and to continue providing excellent service to our patients, both domestically and globally, even during current challenging, evolving times."– Frank Muniz, Global & Platinum Patient Services, project specialist.   
Join us and learn more!
Monthly Teams Champions
Join the monthly group of Houston Methodist Teams Champions. These sessions give you an inside look at Teams and updates on the horizon. Join us the first Wednesday of every month. With management approval, join Teams Champions here. No experience necessary.
Weekly Tech Tuesdays
Participate in weekly Tech Tuesdays live sessions or listen to prerecorded sessions below. Invites are sent from itinformationupdate@houstonmethodist.org, or you can click the links below when it's time for the meeting.
March: Tuesdays, 3:30 – 4:30 p.m.
April: Tuesdays, 1 – 2 p.m.
Listen to these prerecorded sessions anytime: