MyRounding. The app that improves patient safety.
If you've ever visited a hospitalized loved one, you've probably seen the nurse stop by to check on your family member or friend on a regular schedule — you also may know it's called "rounding." This critical nursing function helps ensure patients are well cared for.
MyRounding, a web-based tool, allows nurse managers and charge nurses to round electronically with patients and employees with one target in mind — ensuring the best possible patient care.
This app makes a significant impact in helping all our patients, especially our most vulnerable patients in our ICUs. Electronic rounding provides a better way to make sure we're following best practices, tracking the rounding and easily spotting areas for improvement.
This is a far cry from rounding with paper, carrying a clipboard from patient room to patient room.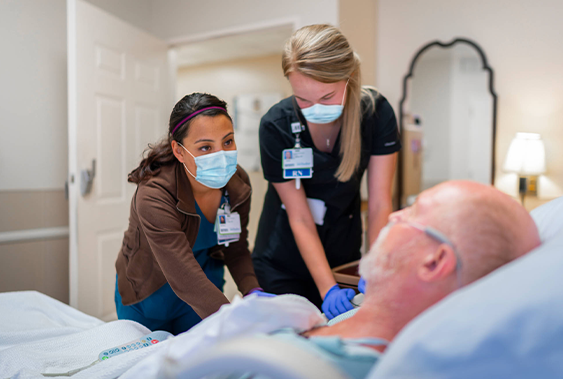 A tool for better patient care.
Critically ill patients often have multiple IVs, increasing their risk of infection and other complications that can impact their health. We use a number of technologies to help care for these patients, including virtual ICUs and SickBay.
The innovation behind MyRounding helps our nursing leadership to ensure all patients are receiving the best possible care.
Ashley Eugene, HMH nurse manager for Dunn Surgical Liver ICU, where patients typically have IVs for dialysis, antibiotics, other medications and resuscitation said, "In this specialized population, the blood clotting factor is impacted, putting patients at increased risk of infection. The central line bundle is very invasive. MyRounding has helped us identify new products we can use and better ways of changing wound dressings."
Nursing leadership can review very specific information, identify areas for improvement and answer questions from nurses on the floor. This approach enhances patient care and nursing satisfaction, as well as improving compliance with quality measures.
"We conduct auditing to validate that we're following all protocols and best practices," Eugene said. "This allows us to improve our patient care by providing just-in-time training when we find things that may not be fully compliant with best practices. It helps keep the communication always open."
Eugene uses MyRounding to connect with each nursing group, identifying any problems that may affect patient care and developing solutions. During a recent rounding, she learned some equipment wasn't working as well as it  could.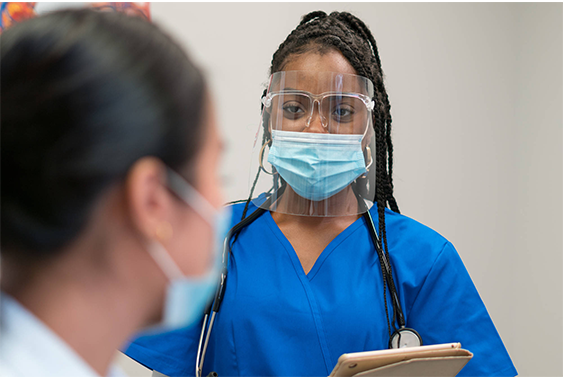 "Employees were frustrated with a tool for tracking medication. I got daily reports and looked at top and lower performers. Nurses try to help their patients as best they can," Eugene continued. "But with equipment issues, they weren't following all the processes. I reached out to IT, and they ordered new equipment. Our medication tracking compliance increased by 10%."
Tracking best practices.
"The benefit to patients is making sure care is delivered consistently across all units, departments and everywhere," said Zach Armitage, HMWB observation unit nurse manager. "We want to make sure nurses are delivering the same care to all patients."
MyRounding allows nursing leadership to see more clearly how we're caring for our patients and identify ways to improve patient care.
"I can track and see hourly audits," he said. "If I need to coach someone, I can do it right then and follow up next week to see if there's improvement." The app also has allowed Armitage and other nurse leaders to address patient concerns and remedy those as quickly as possible.
"We talk to patients and families about noise levels and any other patient concerns," he said. "We identify things that are going well and address any challenges that impact patient satisfaction."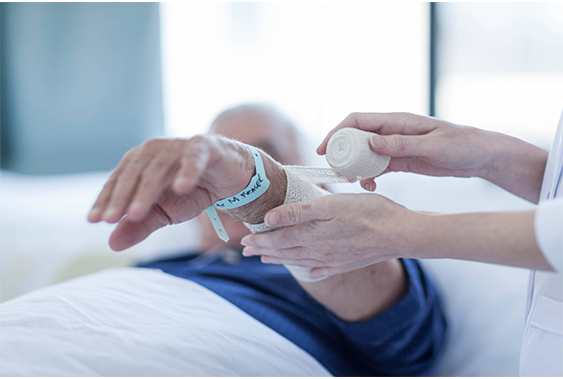 Clinical tools like MyRounding provide a better way to ensure that we follow protocols and best practices, as well as innovate, to help our patients. When we use electronic rounding, we're making sure we're following standardized best practices when caring for our patients. And when tools like MyRounding help us identify — and develop solutions for — any challenges that may exist or areas for improvement, we're making life better for everyone involved. This is what it means to be leading medicine.