Alexa, open pharmacy.
"Alexa, open pharmacy." This simple command now lets our hospitalized patients connect with our pharmacists for reliable, real-time medication information ─ all from the bedside.
When a patient says the command to open pharmacy, Alexa asks a few questions, and the patient answers. Alexa asks things like which medication the patient wants to know about, if the patient is asking about side effects, drug interactions and whether to take the drug on an empty stomach.
This information then auto-routes to a pharmacy shared email inbox. The pharmacist reviews the patient's chart, calls the patient on Alexa and provides a detailed, personalized response.
Houston Methodist inpatient pharmacy is pioneering Alexa in the clinical arena with this new voice-activated service, providing hospitalized patients with a way to learn about their medications ─ without having to ask someone in person.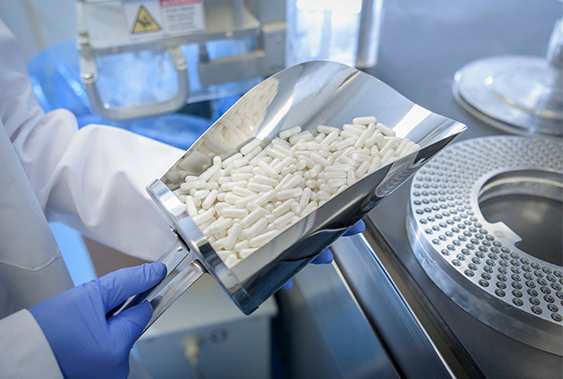 Until now, we've used Alexa to
enrich the patient experience
by using voice commands to make phone calls, listen to music and even hear the latest news reports.
Putting patients in control.
"Patients in the hospital aren't in control of a lot of things," said Dayo Osho, HMWB pharmacy operations manager. "This puts the patient in control of when they want to ask for and receive the information. It makes our patients part of the care process."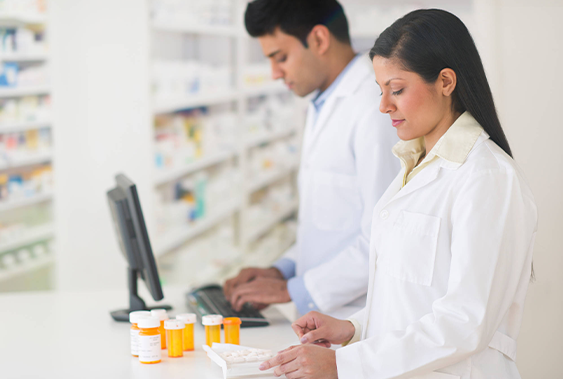 Better and faster access to pharmacists helps improve patient safety, as well as patient satisfaction. Alexa for pharmacy lets patients find out medication information at any time, not just when a care team member is in the room.
"This empowers patients," Osho said. "It allows the patient, at any point in time, to get to know the side effects or other information about medications. They don't need to call the pharmacy. If they're prescribed a new antibiotic, the information is at their fingertips. They can just call Alexa."
Medication questions. Tailored for each patient.
"Our goal is to provide patients with tailored responses to their medication questions, as immediately as possible," said Ghalib Abbasi, PharmD, MS, MBA, system director of pharmacy informatics. "Easy access to pharmacists enables patients to get the information they need, on demand, and usually within a short period of time."
"This voice-activated digital pharmacy service directly impacts patient safety, and it also enhances patient engagement with increased pharmacist availability," Abbasi said.
Pharmacists are excited about the potential to reach more patients and address specific questions that patients have about their medications. "For us, it's another potential venue to provide medication education," said Ran Xu, PhD, PharmD, HMTW pharmacy director. "Alexa makes daily announcements to prompt patients to connect with pharmacists."
Alexa for pharmacy eliminates the go-between, allowing the patient to directly communicate with a pharmacist, as they would in an outpatient setting. "It provides relatively immediate access to a pharmacist to provide medication information about a patient's maintenance medications and any new medications that have been started while they are in the hospital," said HMTW Kayleigh Emerson, pharmacy administrative specialist. "This is a new avenue to provide medication counseling that is likely more efficient and trackable than previous methods," she said.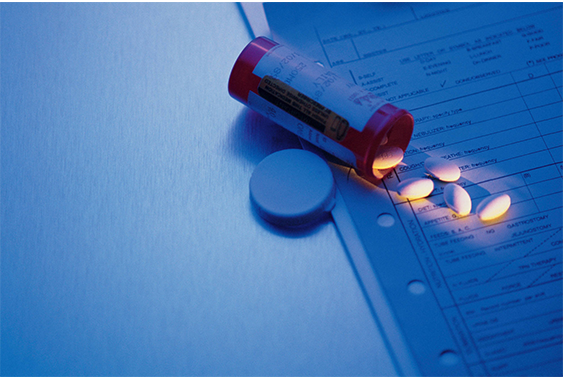 Better patient care.
In the future, we'll explore how Alexa for pharmacy may play a role in reducing the number of patients who are readmitted shortly after being discharged from the hospital.
"When patients don't know how often to take their medications or fully grasp the importance, they do not take it as they should," Osho said. "Because of this, they may wind up back in the hospital. Hopefully, we can prevent readmissions due to medication non-compliance."
"With data in the future, we can look at whether there is a direct correlation between the information we're providing and the readmission rates," Osho said.
Making it easier for patients to get medication information, and later, identifying trends that impact patient safety ─ these are additional ways that we're putting patients first.