Enriching the patient experience.
Being hospitalized is never easy, and COVID-19 makes it even more complicated. Many of the ways we treat and care for patients has changed, with technology playing an even greater role.
"In many ways, COVID-19 accelerated projects we were already looking at out of sheer necessity," said Roberta L. Schwartz, HMH executive vice president and chief innovation officer.
Connecting patients during COVID-19.
Beginning in early March, teams quickly deployed more than 800 tablets systemwide to help clinicians safely treat our patients.
To help those in isolation, many of these tablets were loaded with Vidyo, a video visit program that enabled virtual face-to-face communication. Providers were able to talk with and monitor their patients without risk of COVID-19 exposure.
With visitor policies limiting patient contact with family and friends, tablets were also available to help patients feel as comfortable and connected to the outside as possible.
One of our patients, David, was admitted to an HMH acute care unit. Although he didn't have COVID-19, the visitor policy meant the only way he could see and talk with his wife and two adult daughters was through a tablet.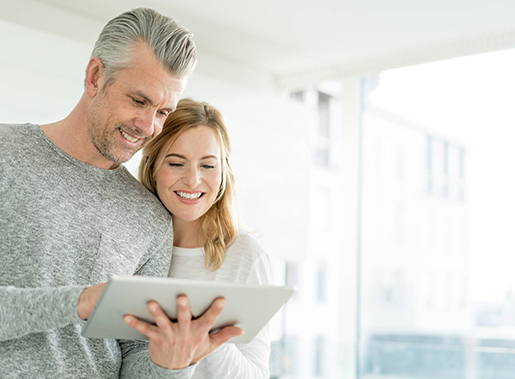 "It could be a very lonely experience," he explains. "The nurses and staff were great. They really do their best. But there's no replacing the emotional support of family. That tablet became my lifeline. It helped me, just as much as the medications I received, to get better."
Other patients have used the tablets to play games or review educational materials their care team assigns to them.
Behind the scenes, teams also worked to enhance Houston Methodist MyChart to make it easier for our patients and their loved ones to stay informed and engaged in their care.
Using their personal devices, patients can now see what they're being treated for, view the names, photos and profiles of their care team and review their most recent lab results.
Equally important, patients can also easily share these updates through the "friends and family access" feature in MyChart.
Expanding the bedside tablet.
These efforts are simply a few ways we are looking to engage and empower our patients.
Beginning this month, we plan to distribute a tablet in each patient room – more than 1,900 tablets systemwide. These will include apps for patient education targeted to their conditions, as well as entertainment apps like YouTube, Netflix, Prime Video and games, video conferencing, internet access and more.
"Experience shows engaged patients demonstrate faster rates of recovery, resulting in reduced costs of care and improved satisfaction," said Kimberly N. Goode, HMH director of service quality and guest relations.
"Tools like an iPad can turn our patients' focus away from the stress and worry of their condition to help them heal."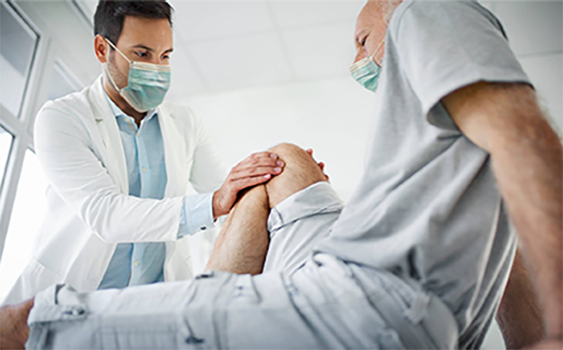 Using these tablets, patients can also order meals through the MyChart app. In July, HMTW became the first hospital to introduce this to patients. Through the first month, nearly 250 patient meals have been ordered online.
With an eye on patient privacy and security, the tablet's memory is automatically erased and reset for each patient at discharge or room transfer. Future features could also include direct access to translation services and screen mirroring via Apple TV.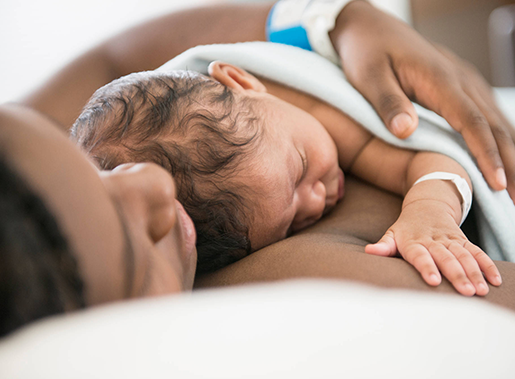 Amazon Echo Dot in-room voice empowerment.
Teams also deployed more than 400 Amazon Echo Dot devices for patients in acute care, the ICU and Labor and Delivery. The smart speaker uses Alexa, Amazon's virtual assistant software, providing a way for patients to use their voices to make phone calls, listen to music and even hear the latest news headlines.
Before giving birth to her son, one of our patients, Crystal, used the Echo Dot to listen to soothing music that helped her to relax as labor intensified. And her mother was dialed in to join the final moments of delivery and hear little Jacob cry for the first time.
"My mom had been a big part of my pregnancy," said Crystal. "So it was kinda scary to go through the final hours without her. Fortunately, we were able to call her and she was able to still be there for us."
An additional 1,000 Echo Dot devices are set to be deployed systemwide soon. In the future, the Echo Dot devices may be expanded so patients can also use their voice to ask for a nurse.
Keeping patients first in care and comfort.
COVID-19 presented numerous challenges for patients and caregivers. But it also created opportunities to expedite and expand an enriching patient experience – which is another example of how we keep patients at the center of everything we do.