Just say the word. Technology is listening.
Try to imagine life without using your voice to ask Alexa to play a song, tell your phone to call your mom or speak to your remote control to find your favorite TV shows.
The power of our voices has made navigating technology so much easier and our lives suddenly a lot simpler. Now, we're harnessing this same voice-recognition technology to enhance the patient experience in our clinical settings.
"Voice is the future," said Dr. Nicholas Desai, chief medical information officer. "It's the next level in safety for our patients and efficiency for our care teams."
Using voice for patient-centered care.
Voice technology means that machines can understand what we say and follow our spoken commands.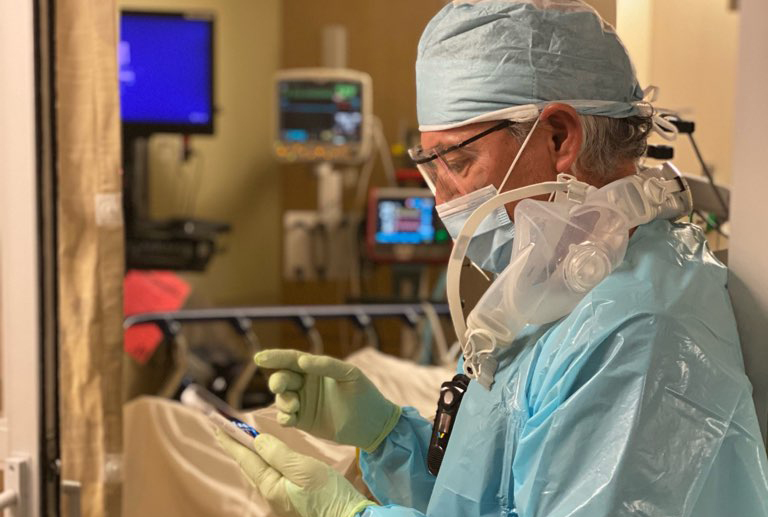 Simply say the word and our devices take action. Amazon's Alexa and Apple's Siri are examples of voice technology we use every day as our personal assistants to help us with hands-free requests.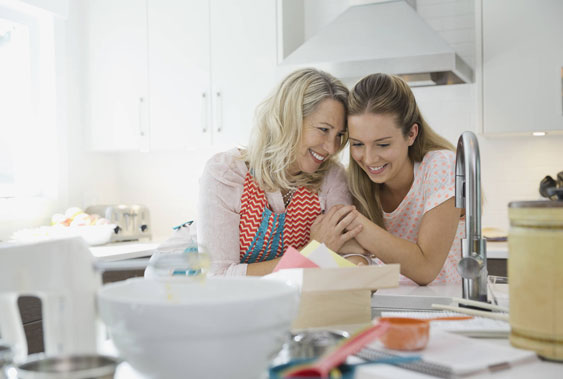 Talking into our phones, remote controls and other devices has become the norm. This technology responds to the sound of our voice to set reminders and complete simple tasks – all from our smartphones or devices like Amazon's Echo or Google Home.
"We've embraced innovation like never before to bring clinical voice technologies that drive clinical efficiencies and improve patient safety," said Roberta Schwartz, chief innovation officer and chief executive officer of Houston Methodist Hospital.
Now we're taking Amazon's voice technology to our clinics and hospitals to make life easier for our patients and our clinicians. The power of voice is being heard in our operating rooms, doctor's office, the hospital room and Epic.
"It has become evident to me that innovation in healthcare is not only the key to survival, but also our hope of improving care," Schwartz said.
Speak into the microphone. Clinical information appears.
Physicians now can use voice commands on Epic mobile – Canto or Haiku – to see patient information. This new tool is called Hey Epic!
"I can just use my voice to ask for clinical information like a patient's vital signs, lab results or clinical notes," said Dr. Benjamin Saldaña, system medical director of the Houston Methodist Emergency Care Centers and assistant director of the Houston Methodist Hospital emergency department.
"This saves me time while I'm reviewing a chart or completing documentation within Epic," he said. "This new technology simplifies things because I don't need to stop to type in a search command."
Sample voice commands include: "Remind me to call patient tomorrow." "Next patient on the schedule." "Show me recent labs." "Call Dr. Smith." "Call the patient."
Alexa assists patients in the hospital.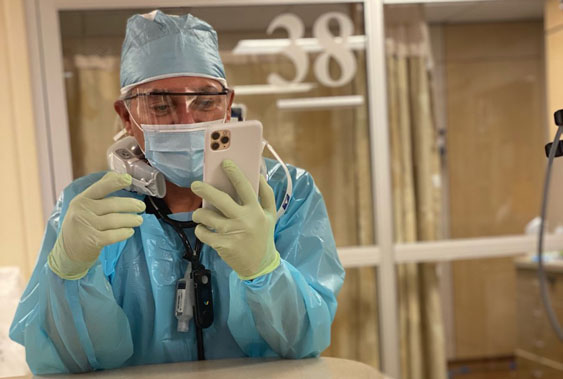 Imagine a patient speaking to a device about the side effects of a medication. "Alexa, what are the side effects of Zocor?" No need to imagine. An HMWB pharmacy pilot is giving patients an easy way to get information about their medications.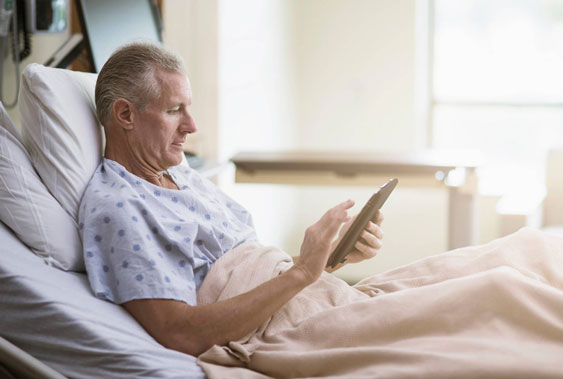 By saying, "Alexa, open pharmacy," patients can ask questions. The technology then emails the questions to the pharmacy, and a pharmacist calls the patient with the information.
"From a hospital bed, a patient can use Alexa to ask a pharmacist about things like drug side effects, interaction with their other medications and whether to take the medication on an empty stomach," said Dan Metzen, system director of pharmacy services.
"This helps to improve patient education, as well as the patient-pharmacist interaction during a hospital stay."
Assisting surgeons. OR commands.
More voice-operated systems are planned for the operating room, too. Amazon's Alexa will make things easier for the surgical team. Surgeons will be able to speak to start and stop actions during a surgery, such as timers, safety checklists and more. Then, this information automatically gets added to the patient's chart in Epic.
"In the highly complex surgical environment, this exciting new capability will enable our care teams to use voice commands to validate and authenticate tasks and processes," Desai said.  "It will also provide a new level of visibility opening the door to new efficiencies for the entire operating room care team."
Improving how we listen to patients.
To make clinic appointments even more patient-centered than they are now, we're working on a tool to help physicians stay completely focused on the patient, without needing to look at the computer to type notes.
During clinic appointments, wall-mounted microphones will capture the doctor-patient conversations. After the visit, the technology automatically converts the conversation and uploads it to the patient's chart in Epic.
Talk about convenient.
Just as voice commands make it easier to get directions, watch our favorite TV shows and find out today's weather, they'll bring this same convenience to our patients and physicians. We're also exploring how to use Alexa for patients' physical comfort, like voice commands centered around controlling hospital room lighting and temperature and playing music. Innovations like clinical voice technology are just one of many paths we're taking in our journey to enhancing the patient experience.