Uploading Houston Methodist The Woodlands. How IT works.
Networks. Applications. Data. Laptops. Docking stations. Even the phones at your desk and TVs in patient rooms. More than 100 applications. Dozens of IT staff. A year and a half of preparation. That's what it takes to upload a new hospital.
The driving force behind the technology — making your experience and our patients' simple, intuitive and safe.
"I've heard wonderful feedback from our patients as well as our staff and physicians," said Debra Sukin, CEO of Houston Methodist The Woodlands. "One physician even remarked that the new hospital is 'like Disney World for physicians, where all physicians' dreams come true!'"
Healing technology.
Imagine a day at work without technology, if you even can.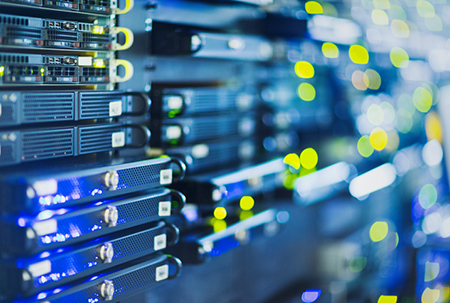 No MRIs, no surgical monitoring, no clinical imaging, labor and delivery circa 1950, no printers, complete paper processes for clinical documentation and patient billing. And no email. No Epic, MARS, radiology screens, patient bed-tracking or any of the myriad computer systems that keep us viable in the healing business.
"Our IT team contributed significantly to the success of opening The Woodlands," Sukin said. "They understand our culture and have been able to anticipate our needs every step of the way. This is a tremendous benefit in building the technology infrastructure needed for a new hospital," she said.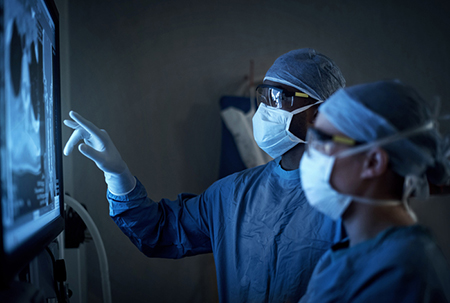 Epic launch. No transition required.
The Woodlands Epic launch officially marked the end of implementations, rounding out a three-year systemwide transition to an electronic health record.
Without the need to transition from old to new systems, this launch was seamless. Our Epic staff partnered with The Woodlands throughout planning and implementation, and we remained on site for several weeks to support clinicians and staff.
Now that we're live on Epic systemwide, planning is underway for an Epic upgrade, scheduled to take place in February 2018. Operations and IT are in the process of reviewing and prioritizing enhancement requests. In addition, teams are evaluating new upgrade features and will present them at system council meetings in the coming weeks.
New hospital. New systems.
As a new hospital, The Woodlands launched with new technologies in addition to Epic that will roll out to other hospitals over the coming months, including nursing smartphones, real-time tracking and a new radiation oncology treatment system.
"We're very excited to be one of four hospitals in the country piloting the GE Encompass tracking system," said Trent Fulin, vice president of operations at The Woodlands.
"This system uses real-time tracking, allowing our team to quickly locate medical equipment throughout the hospital so we can maximize our focus on patient care," he said. "The system also makes it easier for our staff to maintain an efficient equipment inspection schedule."
Technical dress rehearsal.
The Woodlands opening required coordination of over 100 applications and technologies.
Detailed planning included a Technical Dress Rehearsal. It's what it sounds like — the day we flipped on all the switches to make sure the technology was working as it should.
"We've worked together since the fall of 2015 in a highly-coordinated effort to plan, install and implement the hardware and software needed at The Woodlands," said IT Director of Hospital Operations Ron Kelley. "We installed hundreds of miles of cable and thousands of computers and printers."
From MARS, LaborWorkx and Maps Kiosk wayfinding to clinical systems governing cardiology and the ICU — these different systems all function together to help us deliver unparalleled safety, quality, service and innovation to The Woodlands, Montgomery County and North Houston communities.