Nurses. They're the lifeblood of any hospital.
New nursing smartphones will equip nurses to securely text physicians, get phone calls — and receive nurse call alerts from patient rooms.
Helping nurses communicate better is one of the smartest things we can do.
The new nursing smartphone. It's a game-changer.
"The best thing is that there will be one mobile device as the hub of communication and quick patient information for the nurse," said Vicki Brownewell, vice president and chief nursing officer, Houston Methodist West.
"This can be a game-changer for nurses," she said. "Improved efficiency and communication is every nurse's dream."
One device. Multiple ways to communicate.
"After it's all rolled out, the nurse will be able to use one device to send and receive calls and secure texts, receive alerts about patient status, and access Epic for quick information and medication scanning," Brownewell said.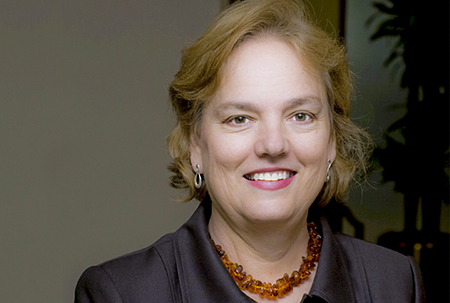 Time. Critical for healthcare teams.
"Patients will have staff who are more up-to-date with changes in their status and a clinical team who can more readily coordinate care," Brownewell said.
Houston Methodist Hospital will pilot the new devices before they roll out systemwide.
"What really makes the difference is the time it takes to make the communication occur," said Liisa Ortegon, senior vice president and chief nursing executive at Houston Methodist Hospital.
"It's the time for the nurse to make that communication. But also the time for the physician to respond."
These devices can take the heat.
This smartphone's size and sturdiness easily differentiate it from personal devices. No one will think nurses are head down texting friends and family.
"It's not as light as people think it would be," Ortegon said. "We put a protective device on it, so it could be dropped, and the glass is shatterproof. It's a good tool."
The device is a real workhorse. And, it makes it easy to maintain safety standards.
"It can be wiped down as needed, so that we make sure we keep our infection control practices in order," she said.