Epic. The journey continues.
Our Epic journey continues with this month's Q2 2019 Epic Update.
We've crossed a number of milestones along the way, bringing greater efficiencies and tools to clinicians and patients.
The numbers tell the story of our expanded functionality.
Care Everywhere.
Care Everywhere is our platform for sharing patient information with other organizations.
With access to patients' health history – including lab and test results, medications, allergies and previous procedures – caregivers have a more complete picture of their patients' health.
Care Everywhere also may prevent doctors from repeating tests. This saves patients time, money and worry.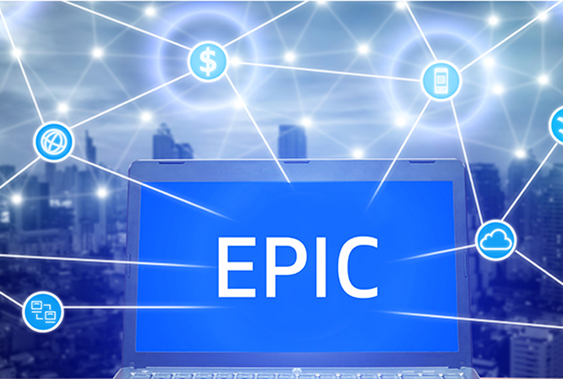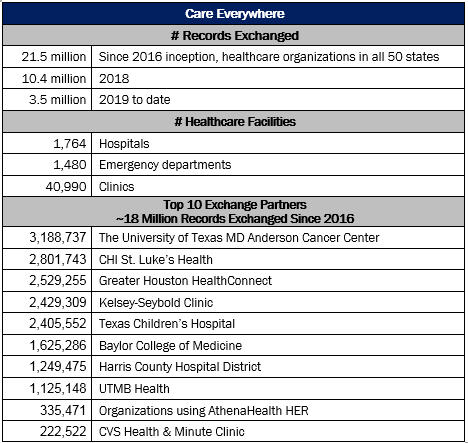 MyChart.
MyChart lets patients securely access all their health information, including seeing test results, and handling things like scheduling appointments, paying medical bills and communicating with their doctors' offices.

Provider mobile apps.
Using mobile apps on smartphones and tablets unleashes our providers from desks, enabling them to provide patient care anywhere. Epic Haiku and Canto give providers tools they need to make the best use of their time in providing the Houston Methodist standard of care.

What's next.
We're paving the way with initiatives like our physician builders program, multi-media patient education materials delivered electronically and on demand and a pilot program helping patients before and after surgery with patient education, home monitoring and communication via texts, emails and automated phone calls.
As we proceed on the journey, more than 35 Houston Methodist operational and IT leaders, physicians and clinicians met recently at Epic's annual planning retreat. The meeting included exploring future Epic tools, like improving the patient experience, enhancing telemedicine and virtual care, improving physician and nursing efficiency and expanding mobile tools.
"This is such a great opportunity for Houston Methodist and Epic to come together to share vision and align strategies," said IT Director Michele Baker. "What started as a simple planning session in 2017 has evolved into an annual event we are excited to continue."
Quarterly updates going forward.
We've accomplished a number of banner achievements, building on our previous successes. The next two are scheduled for Aug. 18 and Nov. 17.
Updating Epic quarterly will keep us current on the latest technology and streamline our capability to roll out enhancements. The bottom line – keeping clinicians and patients at the forefront of the most updated tools available – making it easier for everyone.