Voice technology revolutionizes the OR.
On December 10, for the first time anywhere, voice-enabled technology was used in a Houston Methodist OR during a surgical procedure.
Like the technology used by Alexa to play your favorite song or Siri to send a text message from your iPhone, we're laying a similar foundation to transform how we care for our patients.
"We are constantly looking for ways to enhance the patient experience and improve clinical outcomes, while maximizing clinician efficiencies," said Roberta Schwartz, PhD, Houston Methodist executive vice president and chief innovation officer.
"Using voice-activated technologies, we are easing documentation demands to allow providers and nurses greater ability to focus on direct patient care. Our use of this technology in the OR is an exciting step toward expanding the use and role of technology in health care."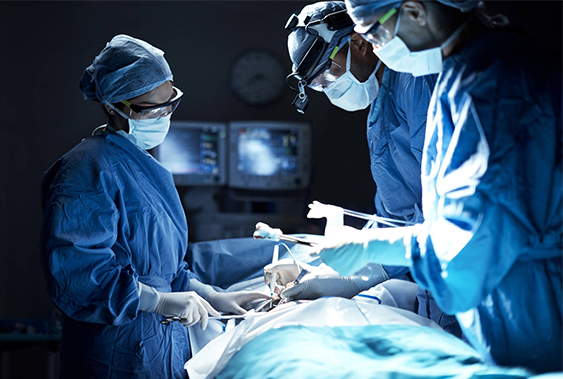 Bringing more efficiency to the OR.
Utilizing voice technology is relatively simple in design and functionality. High-quality microphones installed in the OR listen for certain trigger words among the various sounds and conversations taking place during a procedure.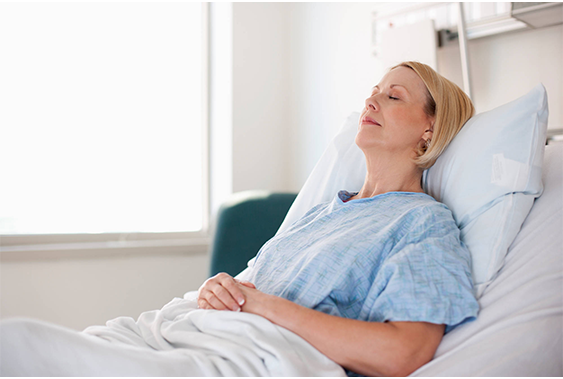 When someone says a trigger phrase — in this case, "Hey, computer" — programmed actions are automatically initiated. Without touching a computer, using voice only, clinicians can pull up patient information from Epic, like recent lab results, medications and allergies.
Alexa-like functionality also enables surgeons to start and stop actions, like timers and safety checklists, as well as access needed patient records during surgery just by speaking predetermined commands. In the highly complex surgical environment, voice commands can validate and authenticate tasks and processes. Plus, this technology can automatically add desired information to a patient's Epic chart.
The goal is to simplify many of the documentation and record retrieval processes in the OR through automation. In the future, this technology may extend beyond surgeons to enable anesthesia care teams and surgical technologists to use this tool. Ultimately, this will create efficiencies in manual processes, providing hands-free workflows and allowing clinicians to focus more attention on patients.
With an absolute commitment to ensuring patient safety, no automated commands are available that could impact direct patient care. In addition, manual workflows are always available if the voice-activated system has issues.
The initial pilot project was performed by Dr. Nicholas Desai at Houston Methodist Sugar Land (HMSL), utilizing a short set of voice-activated tasks, including viewing recent details from the patient's chart. More testing and system refinements have continued throughout January and February 2022 by Dr. Ashvin Dewan at HMSL and Dr. Patrick Reardon at Houston Methodist Hospital.
"This is a major achievement for Houston Methodist and a potential game changer. We can power the use of voice to complete tasks driven by the user, versus having to use a keyboard and computer to capture the tasks in real time," Dr. Desai said.
"We're doubling down on the use of voice technology. Special thanks to our system leadership, our clinical and operational partners, as well as the many Epic and Center for Innovation project team members. This effort demonstrates the power of achievement when we close the gap between operations and innovation."
Bridging voice technology and health care.
Notably, the OR isn't the first place where voice-activated technologies began in health care, or at Houston Methodist.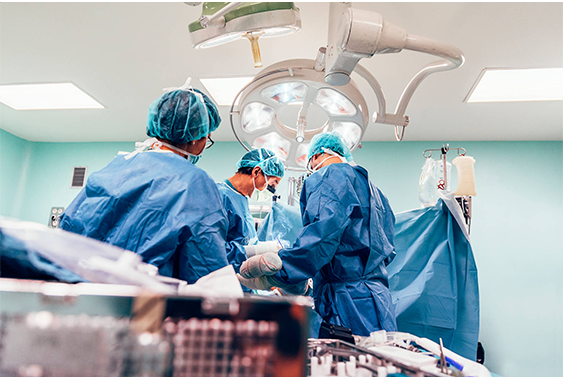 More than a year ago, Epic introduced its "Hey, Epic!" voice assistant system for providers. Using Haiku or Canto on their mobile devices, providers can pull up patients' health records, review lab results, refill prescriptions or contact colleagues. The functionality continues to expand, empowering our providers with better efficiencies.
Alexa systems in many hospital rooms help patients, too. These include Alexa for pharmacy, access to calming music and the ability to talk with loved ones who can't be in the hospital. In the future, voice technology may help patients communicate their needs, like requesting a warm blanket or more ice chips from their nurses. Someday nurses may have the ability to use their voices from the patient's room to add documentation into Epic, just like the pilot in the OR.
As we continue to refine our voice-enabled capabilities, we expand the boundaries of health care technology. Ever mindful of our patients' needs, this technology is another step in our journey to unparalleled safety, quality, service and innovation.