CIO Corner.
Our patients are at the center of everything we do. This applies to the technologies we develop and the systems we maintain. In IT we view these as integral components to delivering exceptional patient care, as well as contributing to the efficiency of our care teams. This is a responsibility we take very seriously.
As a result, we emphasize services that directly impact patients and staff in our IT four guiding principles. Last quarter, I highlighted our efforts around improving the patient and consumer experience. This time, I'd like to focus on our second core principle – improving care team efficiency and satisfaction.
To achieve our goal of improving care team efficiency and satisfaction we're always looking for innovative opportunities to support our care teams' needs.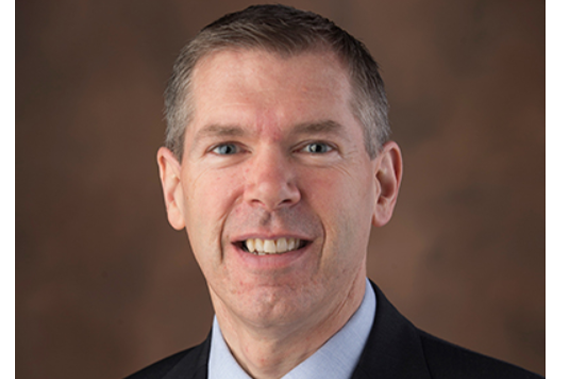 Since we transitioned to Epic just over five years ago, we've worked with our clinical and operational partners to implement enhancements that address our care teams' needs and changing industry requirements, while maintaining patient safety.
Last year, we launched Secure Chat, an instant messaging tool within Epic that allows for nonurgent communications between clinicians and staff. This year, we're making enhancements to improve the chat functionality. Through Secure Chat, providers can discuss patients' changing conditions and recent test results. Care teams can clarify any questions with the pharmacy or address discharge planning with case managers and social work.
Houston Methodist was also the first hospital system to integrate Krames StayWell's expansive library of patient education materials with Epic and make it available to our patients in MyChart. This is making it easier for care teams to prepare patients for discharge and lead to better informed patients during hospitalization — all of which ease the burden on our care teams.
The use of mobile devices, like smartphones and tablets, enables our clinicians to more easily deliver care on the go. We've turned on many of Epic's functions through mobile devices like Haiku, Canto and Rover for providers, nurses and therapists. From the convenience of these devices, clinicians can review patient charts and recent lab results, place orders and chat with each other through Secure Chat. This helps providers continue monitoring patients when they're not on the unit or in their clinics and allows limited clinical documentation for nurses, including MAR, LDA and blood product and barcoded medication administration.
Currently, we're launching barcode specimen scanning and IV pump integration with Epic systemwide. Both initiatives add greater efficiencies with simplified workflows for our care teams, resulting in faster turnarounds for our patients. They also promote patient safety through reduced errors and automated data flow.
In our virtual ICUs, we're supporting bedside nurses and providers with remote patient monitoring systems. By assessing patient data through complex algorithms, remote nurses and providers can recommend treatments to onsite care teams. This technology has allowed Houston Methodist to expand ICU capacity without placing excessive burden on our clinicians.
We also recently launched a LaborWorkx mobile app, allowing you to logon and view your timecard, schedule and benefits summary. You can also easily request time off or sign-off on your timecard from the convenience of your mobile device, and managers can approve timecards from the app.
And of course, throughout the pandemic, IT teams were involved in developing systems that supported employee and patient COVID-19 testing and, eventually, vaccination. We also rapidly deployed enhanced systems and tools for our enlarged remote workforce.
These are just a few examples of the many initiatives we're pursuing on behalf of our patients and care teams. It's important to have the right tools and equipment as we continue along the pathway to unparalleled. By focusing on the technology that makes it easier for our teams to provide exceptional care, we're helping them to focus on what they do best – care for our patients.