Keeping our teams safe and connected.
Caring for patients while keeping our employees safe – we've always held this as a hallmark of what matters most. When the pandemic swept through the nation, it challenged us to fast-track technologies already in the pipeline to help our frontline heroes safely treat patients and to support team members who were now working from home and needed to stay connected.
Hospital rounding during COVID-19.
As COVID-19 was just starting to take root, we deployed more than 800 tablets, many loaded with an app for video visits. With this app, our physicians can tele-round with patients in isolation, instead of needing to go to their bedsides.
More than 300 clinicians learned how to tele-round. In addition to helping keep patients and providers safer, tele-rounding means less use of PPE.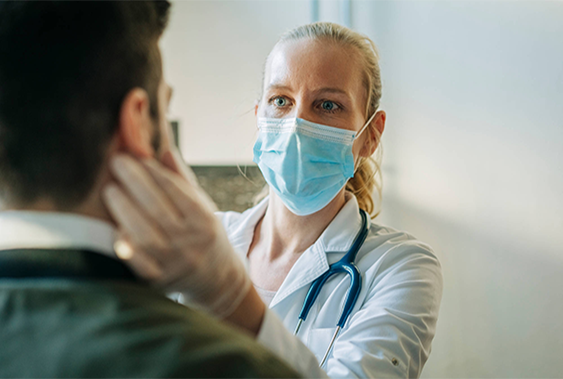 Rover…come on over.
When the coronavirus reached Houston, we temporarily halted several planned technology rollouts so we could focus on our patients. One technology that nurses specifically asked for was Rover.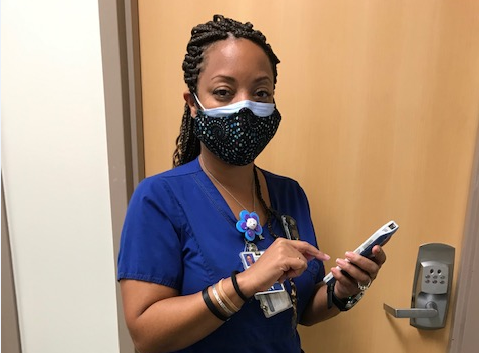 Rover is a simplified version of Epic that nurses, patient care attendants and others use on a smartphone. Rover makes it easier for nurses to document in Epic quickly and communicate with other members of the care team.
"I can see all my patients at the tip of my finger and easily place calls," said Tonia Weaver, HMWB observation unit charge nurse. Other nurses agree.
Last month, Rover rolled out to nurses systemwide. Later this year, Rover is expanding to include physical therapists, occupational therapists and speech language pathologists.
Secure Chat within Epic.
Another tool we launched to help our physicians, clinicians and staff communicate and collaborate with each other is Secure Chat within Epic.
Through Secure Chat, users can quickly and securely text each other for non-emergent communications through their desktops, WOWs or Epic mobile apps like Haiku, Canto and Rover.
With this tool, clinicians can even open a patient's chart directly from a Secure Chat message, and they also can take pictures or share existing images in a text message.
Meet me on Microsoft Teams.
Today, more than 2,000 of our employees are working remotely. This increase represents a big cultural shift for Houston Methodist and challenges us to come up with innovative ways for us to stay connected.
In March, when our remote workforce numbers began to rise, we needed a way to stay connected to each other and work together even though we were physically apart. Enter Microsoft Teams. With Teams, we can chat, meet and share documents easily from our computer or device. You can instantly move from chat to a meeting or call – with just a click.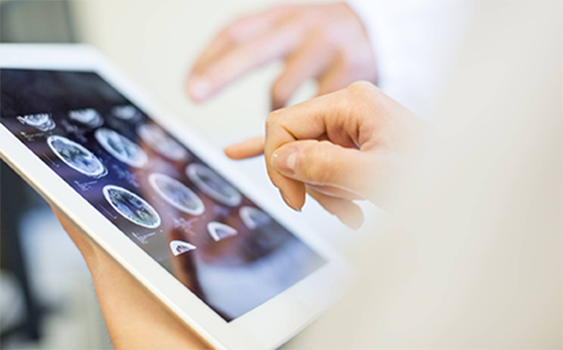 DocuSign. Safer, more efficient.
Another tool to help us work better together is DocuSign. With DocuSign, you can sign documents from anywhere and from any device – no more scanning, faxing or email. You simply include your e-signature and the document automatically routes to the next approver on the list.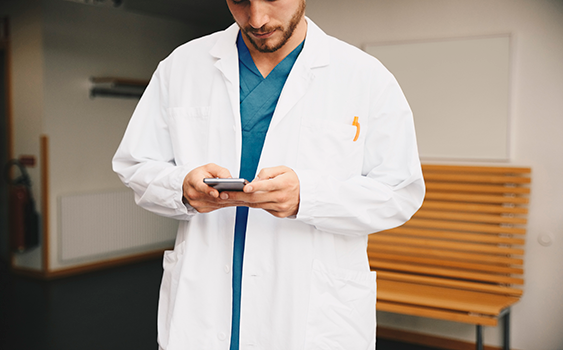 By eliminating manual tasks, DocuSign improves employee safety, accelerates agreements, making the process better – and more convenient – for everyone involved. Say good-bye to hard-copy signatures and hello to increased safety and efficiency.
Enhanced safety. More efficiency.
COVID-19 changed everything.
It challenged us to accelerate new technologies to keep our employees safe and to provide effective collaboration tools to help us communicate with each other.
We continue innovating to keep the work environment safe for employees while also making it easier for providers, clinicians and staff to do their jobs.