Epic. Updates that matter.
Houston Methodist was recognized by Epic Corp. for maintaining a Gold Star level 8 during its annual user group meeting in August. The Gold Star program rates our adoption of Epic tools and functionality, with only 12 percent of Epic organizations at level 8 or above.
In addition to Gold Star level 8, we also received recognition for:
Close to half a million patients with a MyChart account.
More than 26.6 million patient records exchanged with external organizations since 2016, including more than 41,000 clinics and nearly 2,000 hospitals.
One gold (top 5 percent), five silver (top 10 percent) and three bronze (top 25 percent) trophies for revenue cycle performance compared to the Epic community.
More than 70 executives, physicians, clinician and IT staff members attended the conference at Epic's headquarters in Verona, WI. Houston Methodist representatives were also asked to present four sessions, in addition to learning about Epic applications and sharing knowledge with peers.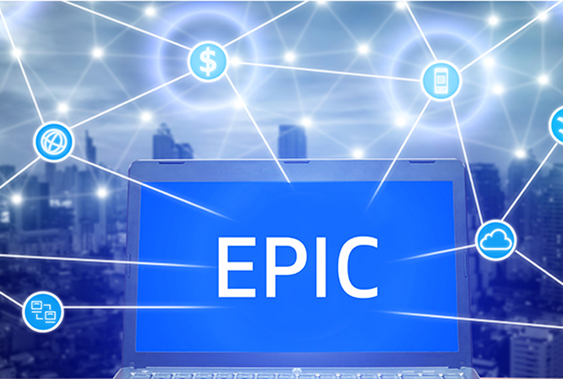 Making it easier for clinicians.
With the upcoming Epic Q4 2019 Epic Update scheduled on Nov. 17, we'll be on Epic's most current version of the software.
Teams are also developing new features and enhancements. These include Rover for clinical documentation, infusion pump integration and a new look and feel to Epic called Storyboard that puts the patient's story at the center of the Epic workspace. The next Epic Update also brings a new case management module to replace Midas.
We're always looking for ways to make things easier for our clinicians. Our goal is to free up their time and energy to focus on providing the best patient care.
Keeping patient care at the forefront.
It's a continuous process – improving Epic to keep pace with ever-emerging health care protocols and technology advancements.
As a system, we continue to explore technologies, processes and tools that pave the way for unparalleled patient care, keeping in mind our driving goal of making our systems even safer for our patients and easier for physicians and staff.