CIO Corner.
It's always hurricane season in IT.
Having experienced my first hurricane season last fall, I feel better prepared this year. Bottled water, nonperishable food and a full tank of gas – these weren't concerns for me until moving here.
Here in IT, we're even more diligent about our patient care and safety in the face of uncertainty.
In the same way we physically prepare for natural disasters, we maintain a constant state of readiness with our Houston Methodist technology systems that support the clinical and business sides of the house.
Supporting patient care. No matter what.
Natural disasters, cyber-security attacks and unexpected facilities and technology issues are unpredictable, and disaster readiness in the digital world is a key focus.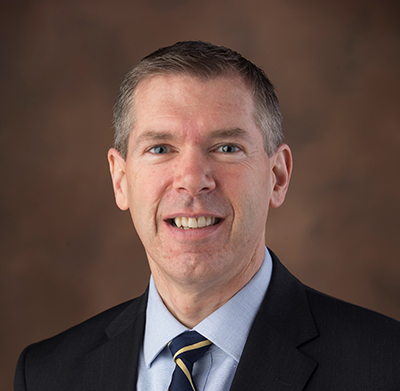 To prepare for weather-related and other disasters, we recently put our disaster recovery systems through rigorous testing. We'll continue conducting this testing to ensure we're as prepared as possible to keep our systems running.
Our highest priority is maintaining connectivity for the technology that cares for our patients. Our onsite backup systems and generators are our first-line response, with many redundant systems located offsite, if needed.
With Epic, we've accumulated enough data to be able to tell each patient's story. This allows our clinicians to provide the care our patients need, no matter the weather.
Keeping Houston Methodist secure. Here's how you can help.
Dr. Boom reminds us that we're all accountable for keeping Houston Methodist clean and up to excellent standards. If we see a piece of trash on the floor, it's our duty to bend down and pick it up.
In the same way, we're all in the business of protecting our patients' medical information from data breaches and cyberattacks.
To protect our patients, stay cyber-safe by doing these three things.
Use Houston Methodist email, because it has several layers of security.
Don't open attachments from your Gmail, Yahoo mail or other non-Houston Methodist email when using your work computer.
Send suspicious email to SpamSpotting@HoustonMethodist.org.
We stay ready so we can weather any storm. By preparing for the worst-case scenarios, we ensure full functionality in the face of any emergency, keeping our systems up and running. For our patients, this means we continue delivering the excellent care they trust us to provide.