Improving health for Medicare patients.
As a kid, did you ever wonder why your grandmother couldn't do all the running and jumping you could? Or why your grandfather took a nap, every single day, in his recliner? It's no secret that increasing age increases our health risks.
That's why Medicare launched a program that encourages better care coordination among physicians, hospitals, long-term care facilities and other health organizations.
This initiative helps identify health risks for Medicare patients through increased visibility for all providers involved in a patient's care. It's called the Medicare Shared Savings Program (MSSP), which is our Houston Methodist Coordinated Care.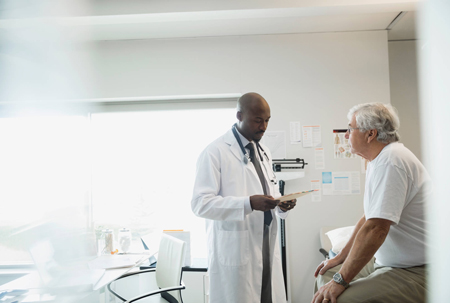 Tracking health risks.
Care coordination takes on a critical role for many patients – for example, a patient who's had a heart attack, has COPD and diabetes and is recovering from hip replacement surgery.
The patient may see a cardiologist, pulmonologist and endocrinologist in a hometown two hours from Houston. If the patient then needs a hip replacement, a Houston Methodist orthopedic surgeon may become new member of the healthcare team.
Through technology, we can track and report Medicare patients' healthcare visits and medical details. This monitoring is a key component of Medicare changes included in the Affordable Care Act, ushering in a new approach to healthcare delivery.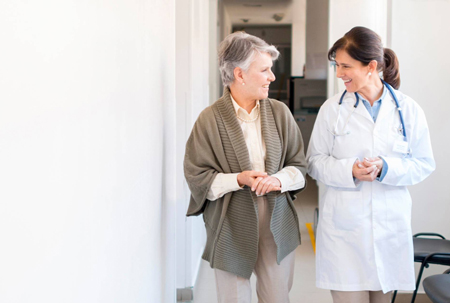 Epic identifiers.
In Epic, we're able to identify patients participating in our MSSP by a special status flag in the patient header, along with their health risks through a Risk Life banner. This banner provides information to clinicians, nurses, social workers and case managers.
The Risk Life banner provides the broader care team with predictive analytics about the patient's health status, allowing clinicians to focus the type and intensity of care. This banner is also visible in EpicCare Link, our web-based tool that connects private and referring physicians and office staff to their patients' Houston Methodist records.
The Risk Life banner provides details about which program, if any, the patient is enrolled in and whether they accepted/declined to be part of the program. It also displays the patient's overall risk for complex care, emergency room visit or readmission if they recently left the hospital.
Based on this information, clinicians can discuss enrollment benefits if patients declined, perform a care gap assessment, provide additional access to the practice to avoid emergency room visits – in case of a high ED risk categorization – and ensure all high-risk patients receive thorough transition care plans. This includes follow-up appointments, medication access, clear instructions on post-discharge needs, signs and symptoms to alert the care team, and names and numbers for all post-acute care.
Improving care coordination improves our ability to provide safe, appropriate, timely and cost-effective care for our Medicare patients.