Health information sharing. Now even easier.
When you're a dialysis provider, the ability to easily retrieve a patient's complete summary of a recent hospital stay can make a huge difference.
Was the patient in ICU? Why − nephrology or something else? What medications then and now? When you can easily access this information, you're way ahead of the game in caring for your patients.
A tightly woven web of information does one thing. It makes it easier to help our patients.
Carequality. Nationwide data exchange.
Last month we joined a community − Carequality − that simplifies sharing health information.
Carequality expands our current Epic Care Everywhere capability by joining us to a nationwide collaborative of healthcare organizations and providers across disparate electronic health record systems.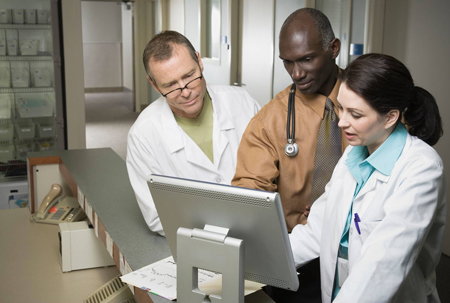 It's embedded in our Care Everywhere platform, so there's no change in how we handle information exchange in our clinics and hospitals.
It would be like marrying Apple and Android. Making iTunes available on Android, no special app needed. Or transferring money from your Wells Fargo savings to your college kid's Chase checking – just a click, no checks needed.
Carequality is a public-private nationwide collaborative of healthcare industry organizations joined in a common framework for seamless patient data exchange. This connectivity makes it easier for members to share patient information with a rapidly growing network of 3,000 clinics and 200 hospitals.
As of Sept. 1, we're now part of the collaborative.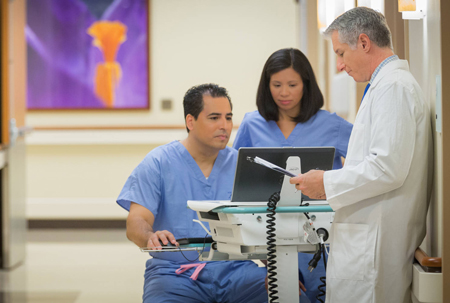 Any type of EHR. Full compatibility.
Unlike a traditional health information exchange, all organizations connected to Carequality can directly exchange records, no matter which EHR system they're using. Hospitals and physician offices on Epic can easily share information with those on Athenahealth, NextGen or other EHRs.
This is a major advance in obtaining the complete patient story.
One central directory. One set of rules.
Different patient databases. EHRs, record locator services and health information exchanges typically have had a hard time talking to each other. But the Carequality collaborative is changing that.
It's opening a common gateway to health information by leveraging one central provider directory and common set of rules. Basically, this means diverse stakeholders work together on a single, fully integrated platform. A completely new capability.
Consolidated legalities and policy requirements. Better patient care.
Government policy requirements. Legal agreements. Technology specifics. Developing this shared framework has made it easier to share patient health information among diverse healthcare providers nationwide.
Shared rules and guidelines make it possible for all Carequality members to increase our connections across many systems. For one reason – improving patient care.