Driving the patient experience. Removing technology roadblocks.
There's no doubt, 2021 has been a voyage. Amid a global pandemic with countless twists and turns, we improved Epic, including adding specialty-specific modules and new features and enhancements systemwide.
These improvements helped remove many technological roadblocks encountered by patients and providers — a turn in the right direction. Now, both patients and providers have easier access to important health care data, a better digital experience and are staying connected — even during a pandemic.
Creating digital micro-moments. Transforming each patient's health care journey.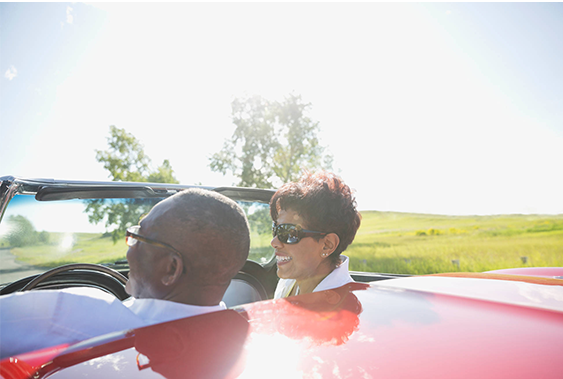 Each patient's health care journey is unique. It can involve visits to different HM providers, outpatient clinics, even a trip to the hospital. Documenting this journey shouldn't be full of roadblocks and traffic jams. Four recently launched initiatives — Epic Wound Care, Epic Rehab, 21st Century Cures Act requirements and Ambra Imaging — are clearing paths to quick information access, better patient-provider connections and exceptional patient experiences.
"Our patients and providers are accustomed to instantly accessing almost anything using smart devices and apps. Access to important health care information shouldn't be any different," said Dr. Nicholas Desai, HM chief medical information officer and HMSL chief medical and chief quality officer. "2021 enhancements have allowed us to leverage innovative, easy-to-use technology, like Epic, Epic Mobile and MyChart to create digital micro-moments along each patient's health care journey, keeping our patients engaged, connected and transforming their experience."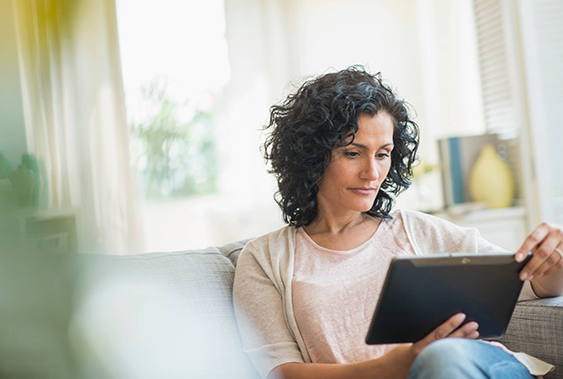 Going the extra mile. Supporting seamless care across our system.
While Epic documents a patient's overall care, specialty areas, such as wound care and rehab, operated on separate systems. It was difficult for providers to see their patients' full health care history which didn't always provide the best patient experience. When Epic Wound Care and Rehab modules launched, it merged these specialties into Epic, transforming patient care and clinical workflows.
Signs point to better patient outcomes. Better patient interaction.
Epic Wound Care has celebrated several wins since its launch, including over 650,000 wounds documented and a reduction in unnecessary, duplicate diagnostic testing. It's allowed inpatient and outpatient clinicians to easily access a patient's wound images, compare images side by side and evaluate the patient's wound healing across different encounters, driving better outcomes.
Patient-provider communication is also better. Epic's In Basket and patient MyChart accounts are now integrated, meaning better patient interaction. In just six months, more than 400 messages were exchanged between providers and patients.
"The majority of patients and providers today are digitally savvy," said April Sooknanan, system director for wound care services. "As our care teams also evolve to millennial providers, all stakeholders — patients, providers and hospital systems — want a standardized EHR, as it improves communication, engagement and quality outcomes," said Sooknanan.
"Since Epic Wound Care's launch, it's equipped us to see the patient's full wound care picture," said Sooknanan. "It's facilitated better clinical collaboration, patient interaction and has eliminated antiquated, time-consuming processes, so we can spend more time with our patients."
Shifting gears to fewer manual processes. Accelerating better patient care.
Epic Rehab module, a win-win for both patients and providers, merges rehab into one platform for scheduling and documentation. Now, patients can use their MyChart accounts to do things like message their rehab providers and schedule appointments. It's streamlined workflows and facilitated better provider-therapist collaboration. Since its launch, outpatient clinics have conducted almost 250,000 visits using Epic Rehab.
"Epic Rehab has automated and streamlined system workflows to ensure the best patient experience and best practices for operations," said Alex M. Blalock PT, DPT, MBA, HMCL director of rehabilitation.
Gail Hannahs, OTR, CHT, director of outpatient rehab services at HMWB states, "The Epic Rehab module has allowed for better patient evaluation and treatment flow. Fewer time-consuming, manual processes means providers and therapists can focus on what they do best — caring for our patients."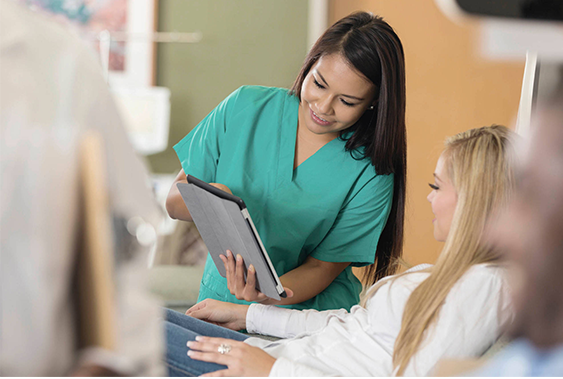 Image sharing. No longer a one-way street.
In August, HM's cardiology and radiology imaging library service changed to Ambra Imaging — a cloud-based image management system that integrates with Epic — allowing patients and providers to instantly access and securely exchange medical imaging. Providers can now quickly upload images from patient CDs, external imaging services and non-HM providers and share patients' images electronically with their patients' referring providers.
Since Ambra Imaging's launch, over 14,000 images have been loaded — over 200 by cardiology and over 14,000 by radiology.
Rolling out new features. Expanding information access.
To align with 21st Century Cures Act requirements, we rolled out new features promoting interoperability and transparency. One Cures Act initiative notifies primary and specialty care providers when their patients have a hospital admit, discharge or transfer (ADT). This keeps our patients' key providers in the loop on their patients' care. So far, we've sent almost 700,000 notifications, providers have received over 450,000 In Basket messages and non-HM providers have sent over 230,000 Care Everywhere messages.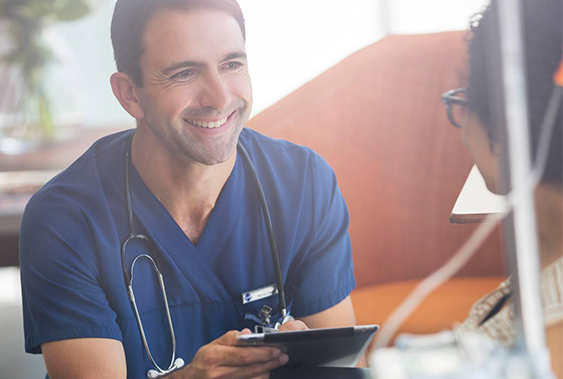 Patients also have easier access to important health care information, like non-sensitive lab results and COVID-19 test results, directly from their MyChart accounts. They can even have their clinical/progress notes from a recent office or hospital visit sent to their MyChart accounts.
In a little less than a year, over 3.5 million total outpatient results (includes sensitive and non-sensitive results) and over 250,000 COVID-19 test results have been released to patients' MyChart accounts, and almost 27,000 clinical/progress notes have been released to patients via their MyChart accounts.
"Through 21st Century Cures Act initiatives, our patients now have quick access to more personal health care information than ever before, via their MyChart accounts," said Dr. Desai. "Each time our patients access their MyChart accounts as their go-to resource for personal health care information, we're adding value to their overall Houston Methodist experience."