Epic upgrade. Another successful launch.
We did it. Months of preparation yielded a big success for our Nov. 11 Epic v2018 launch.
"Congratulations on a successful and noneventful upgrade!" said Vicki Brownewell, Houston Methodist West vice president and chief nursing officer. "We appreciate how smoothly everything went."
What it means for physicians.
The new look and feel continues to enhance the physician work experience. It gives providers more tools to customize their EHR experience.
"It's now easier to navigate the information, setting it up for us to do things in a synchronous manner," said Dr. Nicholas Desai, chief medical information officer.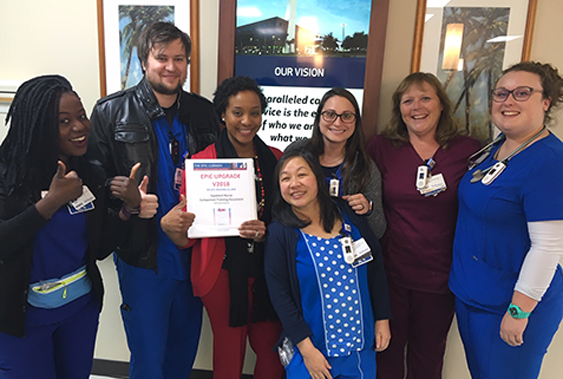 "The new features are more advanced, facilitating a richer, easier process for physicians. This includes enabling us to create panels, copy other physicians' order sets and create our own smart lists," he said.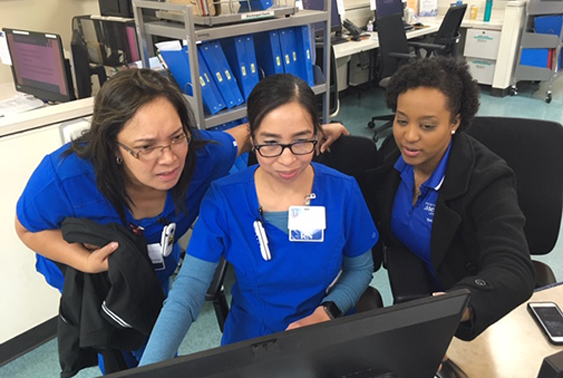 Nursing "Brain" helps to organize everyday tasks.
They named it the Brain. It's a tool helping inpatient nurses better plan their day by organizing key patient tasks. Take it from our nurses, it's a big hit.
"The brain is awesome, so easy. I love it all." —Brooke Wells, RN
"I really like the brain, especially that it shows procedures. It's very intuitive." —Katherine Blomgren, RN
"I can scan medications from the brain!" —Margaret Rowen, RN
"The brain is easy and keeps everything organized." —Joseph Kelly, RN
"The brain is cool, I've been showing everyone how to use it." —Charles Bohanna, RN
Avatar showing patients' lines, drains and airways.
A new avatar now shows care teams where a patient's lines, drains, airways and wounds are located, at a glance. This really speeds up the process.
"Incorporating the LDA Avatar into inpatient nursing documentation has sparked only positive feedback," said Brenda Lee, nursing program director at Houston Methodist The Woodlands.
"This provides clarity and visualization when a patient has multiple lines and is the basis of safe, efficient, quality care for our patients," she said.
Quarterly upgrades from now on.
Going forward, we'll upgrade Epic on a quarterly basis. We're continually looking for more ways to improve, bringing you the best Epic experience possible.