Lighting a fire for patient education.
Ever had surgery?
Even under the best of circumstances, hospitalization can evoke stressful feelings for you and your loved ones.
By the time you're ready to go home, the rush of instructions and reams of paper can overwhelm the most organized among us.
A better way.
There's gotta be a better way.
Now, there is. In fact, Houston Methodist is paving that path. We're the first in the nation to integrate Epic and MyChart with our FHIR Education system, improving accessibility with multi-media patient education materials, instead of just printed materials.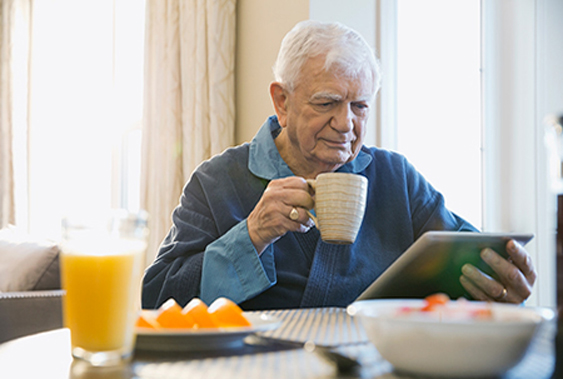 It's also available whenever and wherever our patients want.
This online, on-demand system lets patients choose to watch videos, get emails or read online health sheets, whatever suits them best. Best of all, if you're from Beijing, you can get the information in Mandarin Chinese, one of about 20 languages available.
"I love that I can customize the instructions to make them more specific to the patient," said Donta Mathews, RN, HMH Jones 9 discharge nurse. "I can add personal notes and details that help clarify issues or address concerns the patient may have raised. Ultimately, having the right information goes a long way to ensuring the patient has a successful recovery," he said.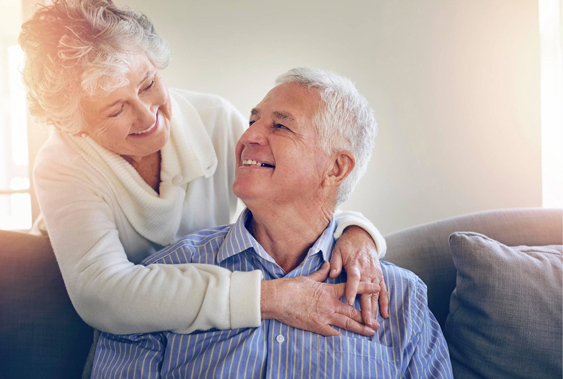 Adaptability. Accessibility.
FHIR Education integrates more than 8,000 education resources into Epic. These resources include videos, discharge instructions and medication fact sheets.
Another plus for patients – tailoring information so patients can digest it more easily. Clinicians can edit content and even enlarge the print for older and visually-impaired patients.
FHIR Education lets clinicians edit patient education materials, saving their changes and marking resources they use most often as favorites. When the materials are needed, clinicians provide the information to patients in several ways.
They can print it out for those who prefer paper, add it to patients' discharge instructions or send it to MyChart accounts where patients can read the information anytime.
Readily available resources.
When Kayleigh Emerson, PharmD, HMTW clinical pharmacist, meets with a patient for discharge counseling, she's looking to make things clear and simple.
"I can discuss the information directly, then hand them a printout," she said. "If the patient has a MyChart account, they can also look online after they leave to find the same instructions and links to assigned videos in their AVS."
"Patients are being given a lot of information at one time, and it's easy to get confused, especially if they're being asked to take several new prescriptions," Emerson said.
Medication drug sheets help explain what the drugs are for, how to use them and any possible side effects. Some medications even have videos available.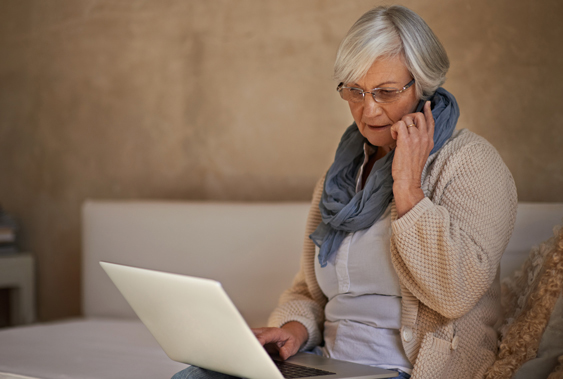 Practice makes perfect.
Mathews and Emerson agree FHIR Education tools are easy to use, but it does take some practice.
"You just need to spend a little time playing with it," Mathews said. "The available training materials make it easy to learn, especially if you've used an educational tool before," Emerson added.
Patient education made simpler.
When Houston Methodist integrated FHIR Patient Education with Epic in March, it ushered in a new era for helping patients with hospitalizations, from admission through their stay here and into recovery at home.
We're bringing current multi-media education and discharge planning to the patient. The extensive Epic-integrated library of materials helps clinicians reduce patients' post-hospitalization worry and improve at-home recovery.