CIO Corner.
Advancing technologies should have one simple mandate, to make it easier to achieve our goal of unparalleled safety, quality, service and innovation.
Our clinicians and researchers push the limits to continually improve patient care. Providing technology that meets their needs has the incredible potential to enhance patient outcomes, as well as the patient experience.
What's happening behind the scenes.
We're always exploring healthcare technology breakthroughs to make it easier for clinicians to deliver exceptional patient care, and for non-clinicians to handle the business side of keeping our hospitals running.
An enormous amount of effort takes place every day, largely behind the scenes keeping the Houston Methodist networks, applications, laptops, docking stations, flat screen TVs and even the phones at your desk and TVs in patient rooms up and running.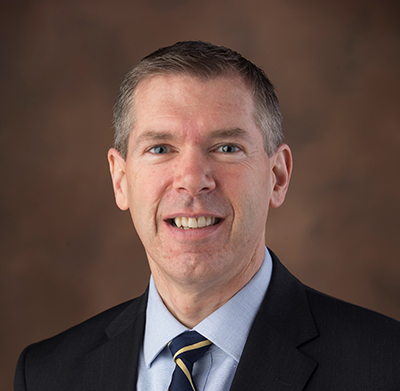 IT by the numbers.
Our infrastructure serves as the brain for the hardware and software that keep our organization running. This infrastructure is comprised of 622 onsite servers and 4,200 Wi-Fi access points (hardware that makes Wi-Fi possible), networking our entire hospital system.
Here's an overview of the technology support we provide our hospitals and facilities systemwide.

Innovation means new technologies.
Video visits, HIPAA-compliant Alexa and robotic process automation – these and other innovations are changing the healthcare technology landscape.
The video visits that began last year and the Houston Methodist app launched recently have significantly broadened our reach to our existing patient population, as well as opened the doors for new patients. Since these initiatives began, 31,900 people have downloaded the Houston Methodist app, and we've logged approximately 6,800 virtual visits (close to 1,000 e-visits and approximately 5,800 video visits).
Amazon's Alexa has taken a big step forward into the healthcare arena by securing HIPAA-compliance. This approach will allow patients to use voice commands to find a doctor, order prescription medications and more.
Robotic process automation (RPA) is an emerging technology transferring tedious, rules-based business tasks to "software application robots," freeing employees to focus on higher-value, customer-facing work.
Improving technology for better patient care.
To lead medicine, we need innovative approaches and operational excellence to help push us beyond traditional boundaries to deliver exceptional patient care and achieve a positive patient experience and outcomes.