New year. Renewed focus on you.
Getting technology support when you need it so you can focus on more important things — like our patients and doing your job — that's the goal of the IT Service Desk (formerly IT Help Desk).
Over the past several months, we've been making changes to better support you — our internal customers. Our customer service commitment continues in 2022 as we create more efficiencies and self-service options for you.
IT support website. Self-service in your hands.
In 2021, we launched a new IT Support website where you can submit and track your tickets. If you haven't checked it out yet, be sure to visit itsupport.houstonmethodist.org.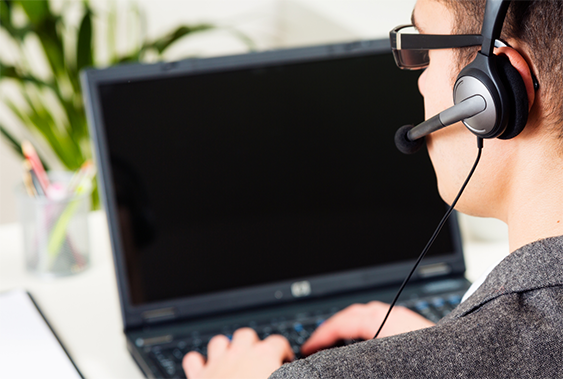 Use the features below to get the support you need without picking up the phone or sending an email. Be sure to provide as much detail as possible. Look for more options coming throughout the year.

Report a Problem – for issues with equipment or programs that aren't working.
Request Service – for requesting system access, software, etc.
Printer Services – for setting up printer connection from a workstation, servicing label/armbands, desktop or network printers, toner replacement, etc.
HM Mobile Services (if you're approved for an HM mobile device) – to order a new device, report lost/stolen devices, suspend mobile services, etc.
Knowledge Base – lets you search for answers to your IT questions.
Making IT easier for you.
Several IT service enhancements recently went into effect, with you in mind. These changes make the process easier and more efficient.
For new employees or those requesting new software, the System Access Request form no longer requires VP approval. Read more here.
Easily reset your password by calling the IT Service Desk (832.667.5600) and pressing 1. Then simply follow the prompts to receive a text message with a link. Click the link and enter your new password.
If you're approved, you can order your own HM mobile device.
If you submitted a ticket, when we email you, simply reply to the email to provide more information. This automatically updates your ticket.
We care. Let us know what you think.
When you request support from IT, we'll send you emails to resolve your issue. The last email, which closes your ticket, includes a customer service survey. If you have any feedback now, take a minute and let us know. We're always looking for ways to improve and better support you.
Cybersecurity.
As part of our continued commitment to keep our patient and employee data safe, we're elevating cybersecurity awareness in 2022. The next time you do your in-services during FPR, look for a new cybersecurity module. We'll also continue to send phishing drills so be careful not to get caught.
Since we began systemwide phishing drills, we've gotten better at recognizing them but there is still room for improvement.
Plus, you'll soon see an easier way to report suspicious emails. When you get an email from someone outside of HM, you'll be able to report it with a Report Suspicious button in the This Message Is From an External Sender banner.
You'll simply click the Report Suspicious button to notify IT Security. This also deletes the email. If it's a malicious email, they can proactively delete similar harmful emails from other HM inboxes. Look for this button coming soon to your Outlook email.
Your Job is Top Priority.
Making sure you have the IT support you need to care for our patients and do your job is our top priority. With this in mind, we'll continue to introduce solutions to support you.