Same-day care. Making it more convenient.
The genesis of quick table-ready food started with a core principle that proved masterful.
Have the food waiting on the customer, not the customer waiting on the food. Revolutionary during the 1950s diner era, this business model launched some dining establishments into restaurant superstardom.
A new Houston Methodist service for patients follows the same business model.
Help is On My Way.
Our innovative approach puts patients first. We now have providers waiting for patients, instead of patients waiting for providers at three of our Houston Methodist Same-Day Clinics.
A new MyChart feature – called On My Way – makes it even easier for patients to get the care they need. It's also expanded recently to include HM Emergency Care Centers (ECC).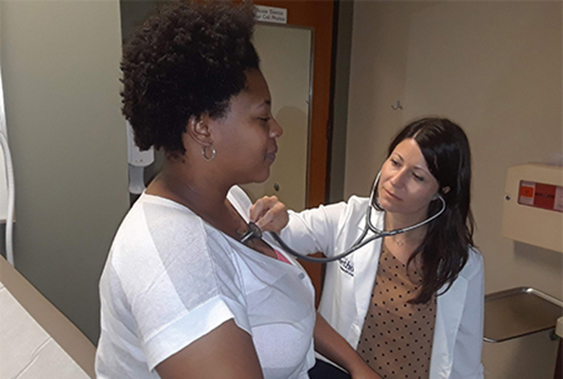 For ECCs, patients can see current wait times and electronically put themselves in line, avoiding the usually notorious emergency room wait times. With On My Way, patients can remain at home or the office until they're next in line.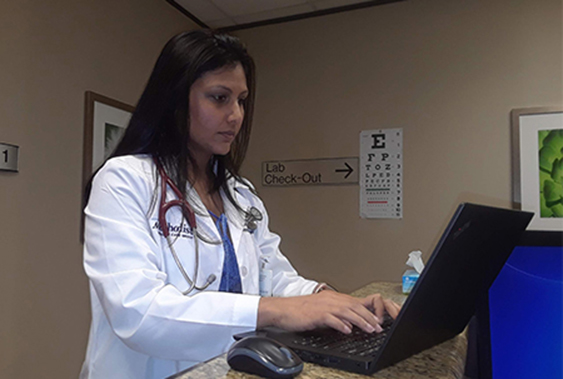 "We're all busy, and it's hard to take care of ourselves," said Bindi Patel, physician assistant at the HM Bellaire Same-Day Clinic. "With On My Way, you can look at your own schedule, and see when it's convenient for you to get to an open appointment."
"When you feel sick or need attention, knowing you can get in puts you at ease," Patel said. "You're not going in blind to some urgent care clinic outside our system, where you wouldn't get the Houston Methodist standard of care."
Convenience that puts patients first.
On My Way represents a shift from phone to digital as we continue improving access for our patients.
"You can save a lot of time by avoiding making phone calls," said Kelly Montoya, nurse practitioner at the HM Bellaire Same-Day Clinic. "Just go online and find what's best for your schedule, while still staying in the Houston Methodist network."
Clinic manager Rebecca Linn agrees. "On My Way is easier, because when you don't feel well, you don't really want to call and talk to someone," she said. "This is an added level of convenience for patients. We're increasing avenues for people to access our care."
Finding health care near you.
This new feature also shows patients the nearest same-day clinic or ECC, along with available appointment times or wait times. If people are coming from work or shuttling kids around the nation's fourth-largest city, this location service can make a big difference.
"We're available to help people in the moment," Patel said. "With things like the flu, strep throat or a UTI, these can turn into serious conditions if you wait too long."
With On My Way, we're putting patients first. We're making it easier for them to stay within the Houston Methodist system for non-emergency urgent health care needs.