Health care at your fingertips. Have you downloaded the MyMethodist app?
Remember when making a doctor's appointment meant making a phone call, then driving to see the doctor? How about the challenge of getting a copy of your medical records?
It wasn't that long ago.
Many people know what it's like bending schedules to see a doctor, not to mention keeping track of health care paperwork — and making sure it arrives for a doctor's appointment before you do.
Then, there's confirming you have the right directions before heading out, because being lost in Houston isn't on anyone's bucket list.
Not anymore. A new Houston Methodist app is changing how we access health care.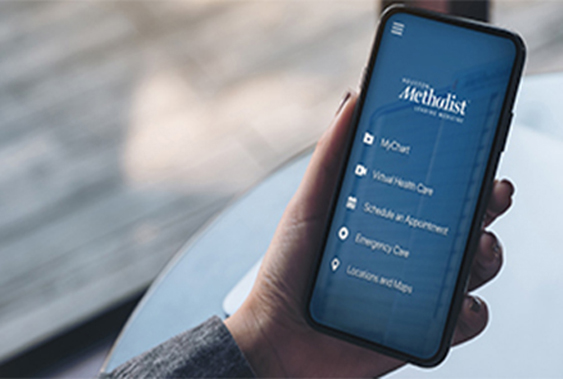 Technology that makes a difference.
"We live in a technology-driven age where patients want easy access to services and they are open to seeing a provider via video," said Roberta Schwartz, executive vice president, Houston Methodist Hospital, and chief innovation officer for the Houston Methodist Center for Innovation.
"With virtual urgent care, a patient can get help for minor illnesses from the comfort of his or her own home," she said.
Everyone – employees, family and friends – can download the MyMethodist app from the Apple App Store or Google Play on Android. Go ahead and download it now, and rate the app on App Store or Google Play to let us know what you think.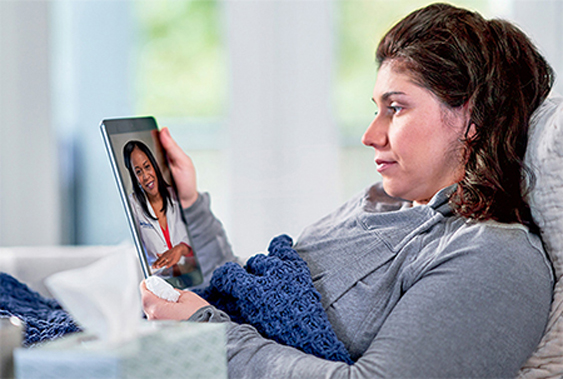 It's that easy.
The MyMethodist app puts a number of health care services at your fingertips.
You can access MyChart, use 24/7 virtual visits for non-emergency urgent care, schedule an appointment for an in-person visit or imaging, and if you do need emergency care, find the emergency care center closest to you. You also can see all Houston Methodist locations throughout the city.
If you have a MyChart account, you can access your own lab results, appointment information, current medications, immunization history and more.
Houston Methodist conducted market research with 600 Houstonians ages 23 to 65 to find out what they wanted most from a health care app. We listened to their feedback, compiling their best ideas into the MyMethodist app.
Since the app launched to employees in mid-February and the public Feb. 28, nearly 15,310 people had downloaded it as of March 25.
Making it easier to access Houston Methodist, from anywhere across the city, in one app, marks a big step forward for patient health care accessibility.