Helping patients prepare for surgery – before and after.
It starts at the surgeon's office. You and your doctor discuss knee replacement, and you decide to have the surgery. When you schedule it, the office staff starts you on an electronic education pathway. This is a significant improvement over typical, more generic paper handouts.
CareSense is a pilot program helping patients before and after surgery. It's a program to educate, monitor, survey and communicate with patients − using texts, emails and automated phone calls. It provides reminders about care, education materials for post-surgery care at home and surveys to monitor current symptoms and concerns.
Patients feeling calm ahead of time.
"This may be the first time a patient has had surgery, and we're helping bridge a disconnect in doctor-patient communication," said Pat Harrison, vice president for system quality and patient safety.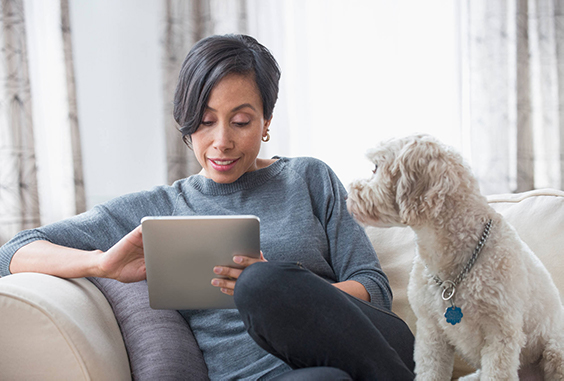 Presurgical preparation can include asking patients if they've received clearance from their cardiologist or completed additional clinical requirements. Other readiness prompts may say when to stop taking certain medications, as well as a reminder to bathe before surgery.
Our patients have weighed in on CareSense and the feedback is overwhelmingly positive.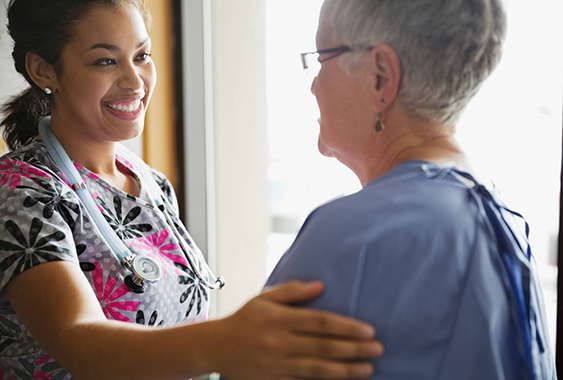 Patient comments include:
"I like all the communication. It helps a lot, like you are not LOST in the midst of all this and can be totally and mentally prepared. I want to hear as much of the detail about the entire process. This is awesome."
"I always knew what to do and how to do it because of this system."
"It was helpful to me to receive reminders and emails from this program."
"I appreciated the alerts which helped me with my care which helped me on the road to recovery."
"It was helpful because it provided a sense of preparedness and thus calm."
"Patients have said one of the best features is hearing what they need to know right now," said Courtenay Bruce, project manager for system quality operations. "It's far less overwhelming and intimidating than sending them home with a big patient education binder of information."
Soaring physician satisfaction.
The pilot began with a handful of orthopedic surgeons last December. It's expanding as planned to several other surgical specialties, including orthopedics, gastroenterology and cardiology.
As news spread about the pilot's success, our physicians took notice. "Physicians began snowing us with emails asking to be on CareSense," Harrison said. "They didn't want to wait for the pilot to end."
Surgeons tell it in their own words.
"My patient this morning was so happy. He said he was so ready and confident to have his surgery and that Methodist contacted him so much and sent him so much information that he was so ready. He said, 'I loved it', and we must hear this all the time from our patients. I didn't tell him that this was the first time in 20 years that one of my patients ever said these things. His joy is because of CareSense."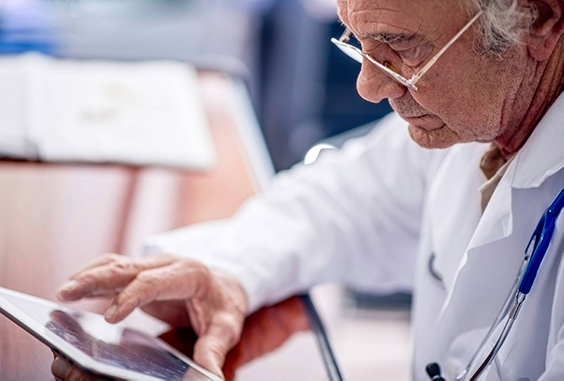 "Now, I will know my patient is in trouble before they even know they're in trouble, which means we can stop potential problems before they become real problems."
"Finally, all my patients will be getting the same education."
"Our current education is way too generic, trying to cover every procedure. It confuses patients. This is much more specific and tailored to what I need."
"This is what makes Methodist unique and patient-centric."
Better patient outcomes.
Is CareSense having an impact? Already, CareSense data shows reduced missed appointments, lower surgical cancellations and increased patient compliance for the close to 500 patients participating.
Office staff have reported a significant decrease in the number of patient phone calls and emails, with various offices reporting from 30 to 65 percent decreases. When patients rate CareSense, they consistently give it the highest score.
The CareSense platform builds a stronger bridge between providers and patients. It puts patients at ease by providing just-in-time information before and after surgery. It also functions as a very effective clinical monitoring tool, allowing physicians to intervene as early as possible for potential complications.
That's good news for everyone.