Ambulatory and HMH now live on Epic.
Two major milestones. Thousands of physicians, staff and patients. Epic success for our organization.
Financial indicators are strong with minimal revenue cycle impact.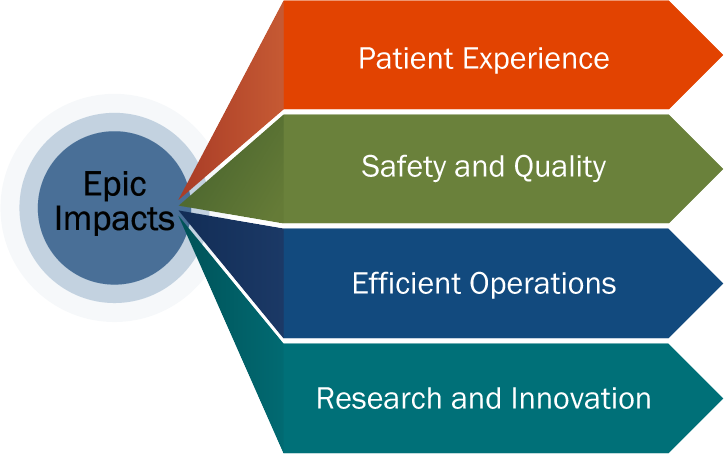 The Numbers. Ambulatory – March 1.
Providers and staff: 600 across 42 locations
Epic support: more than 104 super users and 109 at-the-elbow staff provided peer-to-peer support
HM patients: nearly 10,000 signed up for secure and convenient online access to Houston Methodist MyChart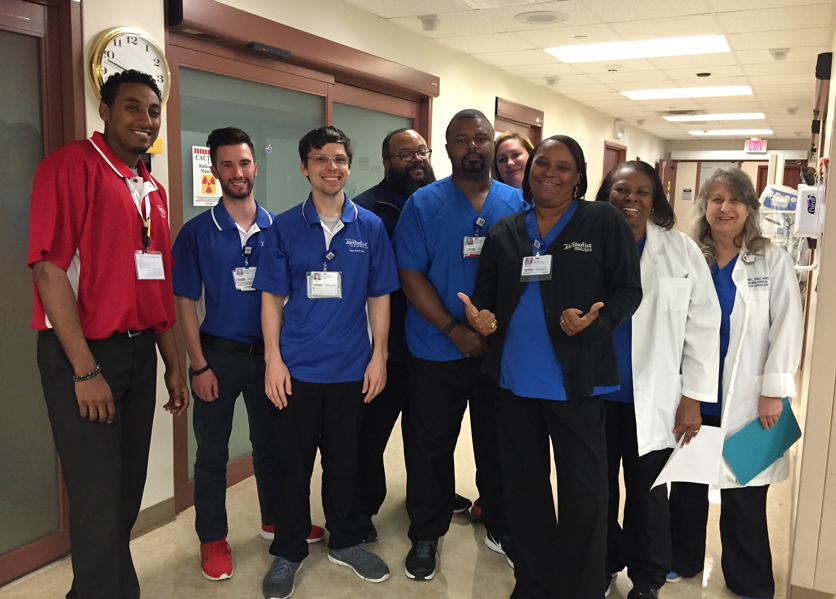 The Numbers. HMH – May 22.
Providers and staff: 2,542 providers and 6,792 staff went live on Epic on May 22
Epic support: 1,124 HMH super users, 200 pay-it-forward super users and 420 at-the-elbow contractors supported Go-Live
Training: 1,880 training classes, 272 training tracks and 463 courses offered pre-Go-Live
The Results.
Strong operational engagement with a 24/7 command center staffed by operations and Epic team members
Positive financial indicators
Minimal critical issues with swift issue resolution
Some workflows and responsibilities shifted during HMH Go-Live – we formed teams to address these areas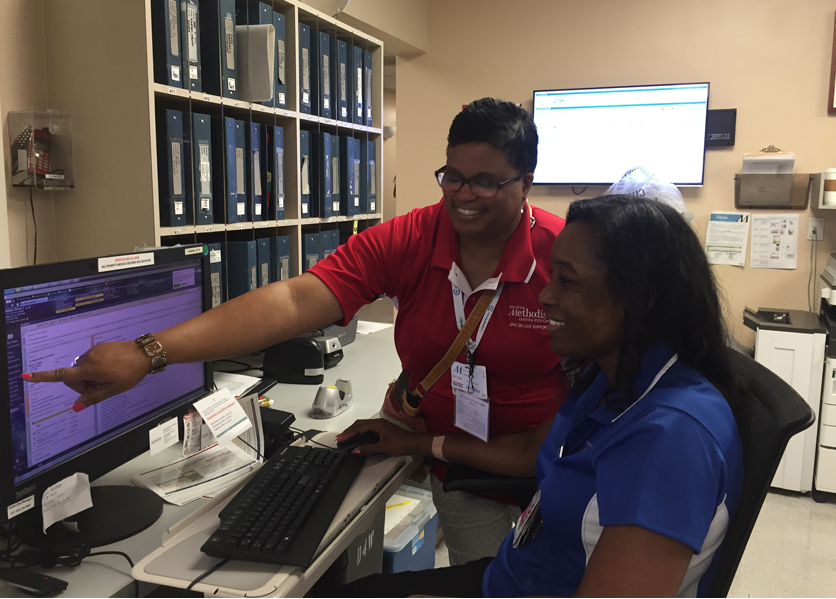 The Reviews.
Staff:

"The registration screens flow nicely and the amount of information requested is appropriate (not too much or too little)."

Physicians:

"The system works well. I am ready to switch my office over so that my entire workflow is in Epic."
"The order entry is fantastic. Epic is a hundred times better than MethOD."
"It went a lot, lot better than any other place I've seen. I think it went pretty well."
"There are people everywhere to help us. This is the biggest task Methodist has undertaken in 100 years. It is really very, very good. This is incredible and so different than rollouts elsewhere. There was nothing in my opinion where Methodist didn't do this right. Unbelievable."
"I've been astonished at what you guys have done. The doctors are really happy."
"I've never seen an implementation go this well. This has been amazing."

Nurses:

"This is the best thing for our patients. I think it's fantastic. I love it!"
"The good thing about this is that it allows consistent access to the chart. This is going to be excellent."
"It's awesome!"
"It's better than MethOD. It just takes time to get used to."