The nurse is listening.
Your mother's feeling ill and may go to the emergency room. First, she decides to call her doctor's office. They transfer her to a nurse who asks about her symptoms.
She's burning up with fever and her throat feels like she's swallowing glass. She also reports having Sunday dinner with you a couple days ago – and your teenager was just diagnosed with strep throat.
The nurse then makes an informed decision. The doctor will see your mother today.
Currently, telephone nurse triage is a varied process relying solely on the nurse's best judgment. But a new tool will provide standard protocols for 183 medical conditions. All nurses in the Specialty Physician Group/Primary Care Group will receive training and use these new standard guidelines.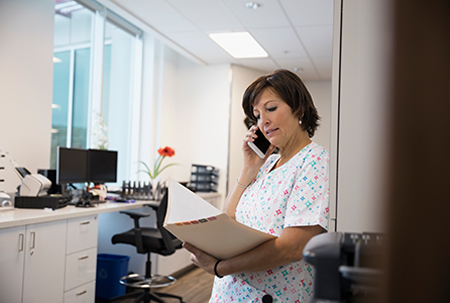 Improving healthcare.
The triage guidelines provide nurses with assessment tools to determine whether patients need to call 911 now, go to the ED, come in today for an office visit or come in a day or two later – or no clinical attention required in cases where patients can take care of it themselves at home.
Facilitating same-day doctor's appointments is one way the new nurse triage protocol will help improve our ability to care for our patients.
When we provide access to same-day appointments, we help reduce the number of people going to the ED for treatment. This is particularly true for people with chronic illnesses who often require more frequent medical attention.
The physician can examine you that day and provide any treatment you may need. Without you having to go to the ED. That not only gets you on the mend faster, it saves you the ED co-pay that usually runs 10 times more than an office visit.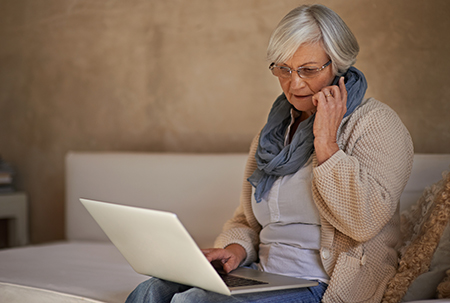 Reducing national healthcare costs.
Unnecessary ED visits remain a systemic issue within the U.S. healthcare system. In an era where medical expenses often dominate the headlines, not to mention patient pocketbooks, this one's a no-brainer.
Our new nurse triage protocol will equip nurses to identify a patient's condition. Can a same-day office visit provide the care a patient needs, or does Mom need to go to the ED?
Being able to tell the difference – that's what matters.