The avatar transforming home health.
Shortness of breath. It's one symptom of congestive heart failure (CHF), a chronic condition affecting 5 million people in the U.S. Cardiovascular disease accounts for 800,000 deaths in the U.S. each year ― one-third of all deaths.
We're invested in improving real-time home monitoring for CHF patients. In fact, a new technology is making it easier to monitor CHF patients at home.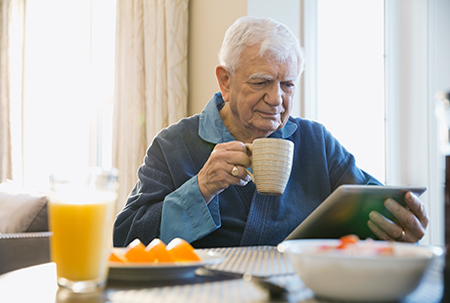 An avatar named Molly mimics a nurse's bedside manner, asking questions and providing daily monitoring between doctor appointments. Molly, a Sensely app, bridges the gap between patient and physician by enabling clinical intervention ― before CHF patients are so ill they require hospitalization.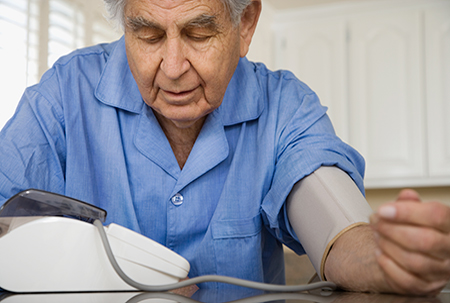 Meet Molly. Your virtual RN.
Patients have the ability to download Molly on their smartphone or computer.
This isn't R2D2 talking in beeps and whirs only C3PO can comprehend. Rather, Molly's empathetic and caring, with appropriate facial expressions and a pleasant human voice.
She provides customized monitoring and follow-up advice. She reminds patients to take medications, check their blood pressure, step on the scales to monitor weight fluctuations and engage in other home care activities.
Based on this input, Molly will even tell a patient to call the doctor if clinical indicators signal the need.
Early intervention. Better patient care.
At home, patients check in with Molly every day, based on their personalized care plan. Molly's interaction also can trigger clinical action. When she asks, "Are you having shortness of breath?" if the patient taps the "Yes" button, Molly recommends they call the doctor.
Additionally, Molly alerts physicians if she sees any risk factors, like if the patient's blood pressure is higher than usual. This allows the physician to reach out to the patient when needed.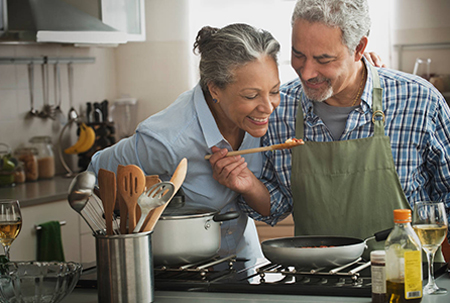 Augmented home care. Just tap your screen.
This home monitoring of CHF patients helps reduce the number of hospital admissions. Molly enables clinicians to assess potential risks and coordinate care as needed to address any risks.
It's convenient and easy.
Patients can tap the screen to get started, and tap yes/no responses to Molly's questions. Teams are working toward having integrated medical devices ― like the Withings blood pressure monitor ― feed information directly into a patient's MyChart account.
It's a new age in home care. Seamless clinical monitoring for risk factors in chronically ill patients.