Physician voice recognition. Helping clinicians improve patient care.
Speak into the microphone. Watch the computer transcribe your clinical notes in real time.
Simplifying clinical documentation. Enhancing clinical decision-making. With Nuance Dragon voice recognition, it's now possible.
Very cool stuff. Guess what else it does.
It lets providers choose their accent so voice recognition hears them more accurately.
Dr. Sangeeta Saikia, a cardiologist whose native language is Hindi, selected that accent when setting up her profile. Now, Dragon knows her accent.
Faster clinical decision-making.
A process that used to take days — it's now immediate. Nuance Dragon voice recognition saves actual days of clinical decision-making.
"Until now, it was a very choppy process," said Dr. Nicholas Desai, Chief Medical Information Officer.
"Physicians would dictate into a microphone, it would get transcribed, and maybe two days later it would come back to their inbox," he said. "Then, they would have to decipher through it, translate it, make sure it was appropriately dictated and transcribed, and then send it off."
That was a long time to wait. Now, it's literally in your face while you're dictating.
"We can make edits on the fly and send it on as soon as we complete the note," Dr. Desai said.
He estimates this saves five minutes per patient for clinical documentation. Those minutes add up. Plus, it's a 50 percent reduction in transcription costs.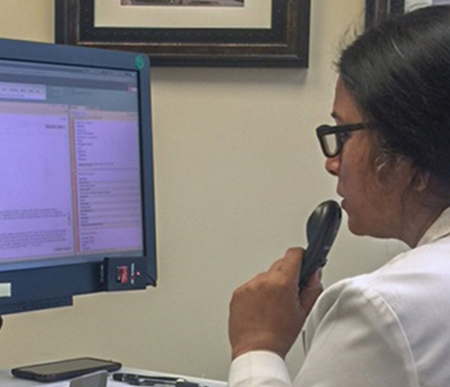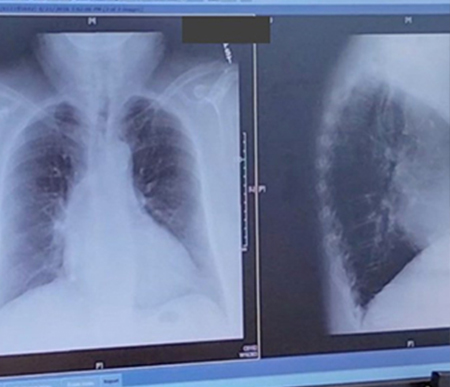 Why physicians really like it.
"It's given me back the time to add my own vernacular, my inflection, my own personal opinion in a very non-scripted way, rather than clicking a bunch of boxes," Dr. Desai said.
"I think that's important, because as a physician, I still want to be the one rendering care, and my narrative should be reflective of me individually, not just canned responses. This lets us be more agile, and it lets us have the freedom to do that," he said.
Helps physicians with Epic adoption.
With the transition from paper to an electronic process, providers needed efficient ways to complete comprehensive documentation.
"Voice recognition lets us send the right message to appropriate providers and patients in a very clean way," Dr. Desai said.
It's given physicians the agility to transform their practices from paper to our new electronic process.
"For providers taking care of complex patients, with conditions affecting multiple organ systems, aggregating that information is easier with just your voice, rather than clicking through a bunch of boxes," he said.
Better for patients.
Transcription done in real time allows providers to give patients a complete copy of their record, during the appointment.
"They don't have to wait for it or come back for a copy of it," Dr. Desai said. "I can give them what they need right then and there."
"Point of care, patient safety and patient efficiencies are all improved because patients walk away with full knowledge, not only of what I did, but with information they can take to the next care provider," he said.