Handle facilities requests online in MARS.
Lightbulb's out. Nurse call button isn't working. Patient's TV is on the blink. AC's running warm. You need new office signage.
No need to call. A new streamlined process coming this year will let you report it online. You'll also be able to track progress of your requests in the new system.
But still call for emergencies. Water leak, power outage, other things that really can't wait. Pick up the phone for these service requests.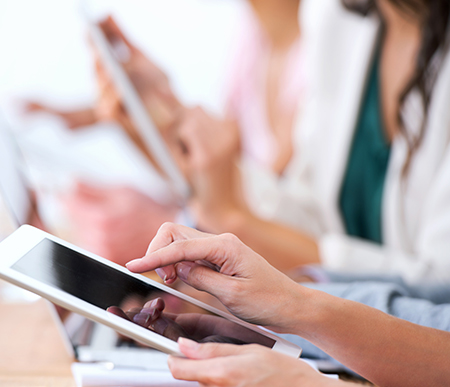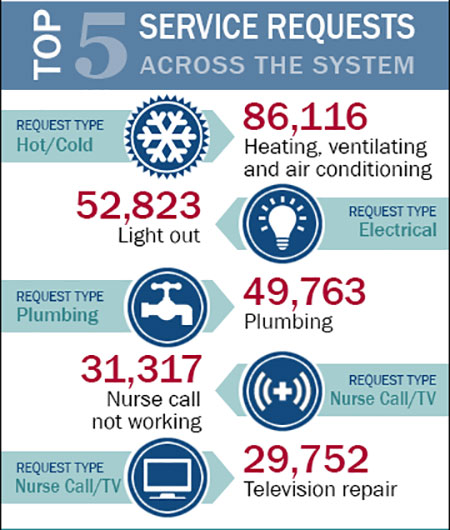 Facilities fast facts.
Ever wondered what goes on in Facilities? So did we. Seeing the numbers makes it clear how online reporting makes a difference. About 250,000 service requests annually.
86,116, AC, heat, ventilation
52,823, lights
49,753, plumbing
31,317, nurse call not working
29,752, TV repair in patient room
Facilities handles a lot of things you probably don't think about. Unless, of course, you need them.
Badge reader not working. Door won't open. Key broken off in door. And any number of other items we need to function as a healthcare organization.
When it's coming to your hospital.
MARS Facilities online already has launched at Houston Methodist Hospital and Houston Methodist Sugar Land. It's rolling out to other hospitals in 2017.