Helping patients get here. Maps App and Maps Kiosk.
Ever been lost while driving to an out-of-town second opinion? When your hometown physician diagnosed you with something requiring major surgery?
Nobody likes being lost. That's why we're developing Maps App, a turn-by-turn mobile wayfinding app to guide patients and visitors from home to parking to reception desk. It's like using a personalized Google Maps specific to Houston Methodist. We're also replacing the current kiosks.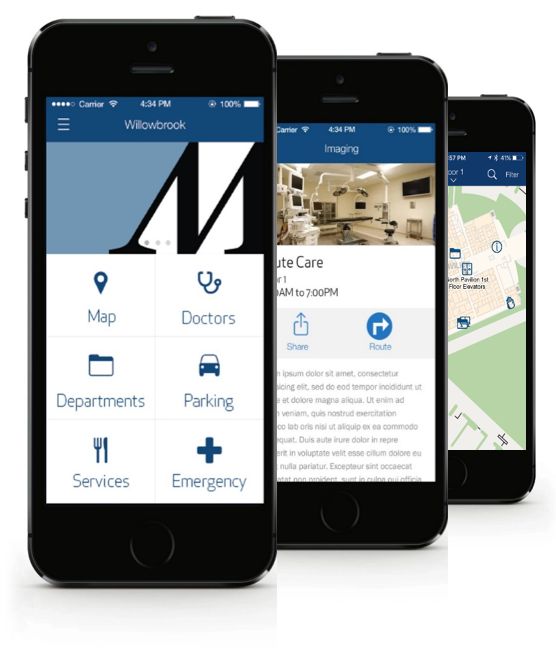 From home. To hospital. To clinic appointment.
Driving from the airport. Negotiating Houston traffic. Finding their way from the parking garage to the right building. Patients and visitors can use their smartphones every step of the way.
Maps App means turn-by-turn instructions for getting from home to the Methodist parking lot, from the parking lot to the right elevator bank and to the appointment location. And then, back to the car in the parking lot.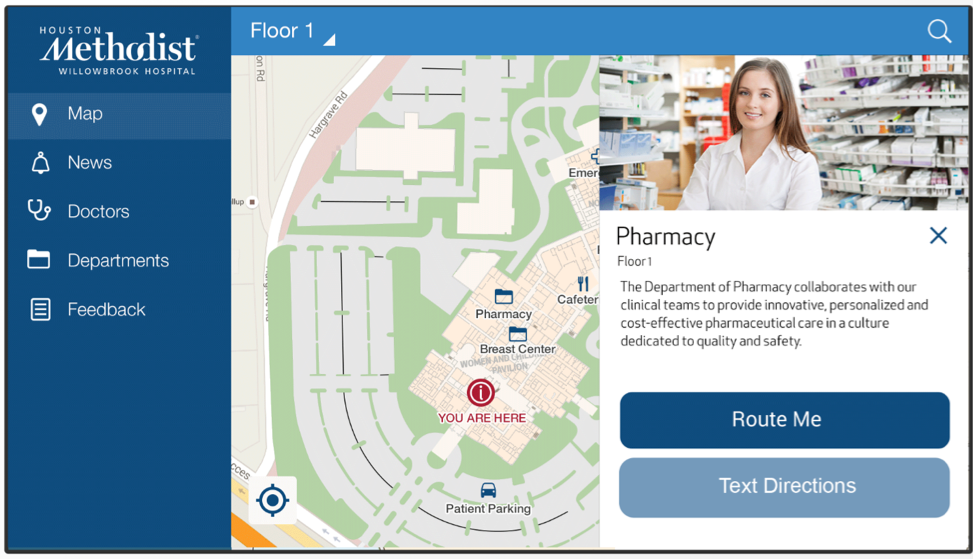 Kiosks. Smarter. More visible.
Wall-mounted, free-standing and large floor-standing kiosks that look like really big TV screens. Look for three types of Maps Kiosk to replace the current stations.
This new system works for patients. It's easier to use, more intuitive and highly visible via the new displays. Maps Kiosk can even text message turn-by-turn directions to patients' smartphones. Meaning no more paper printouts to find clinic registration desks.
It all adds up to easier indoor wayfinding.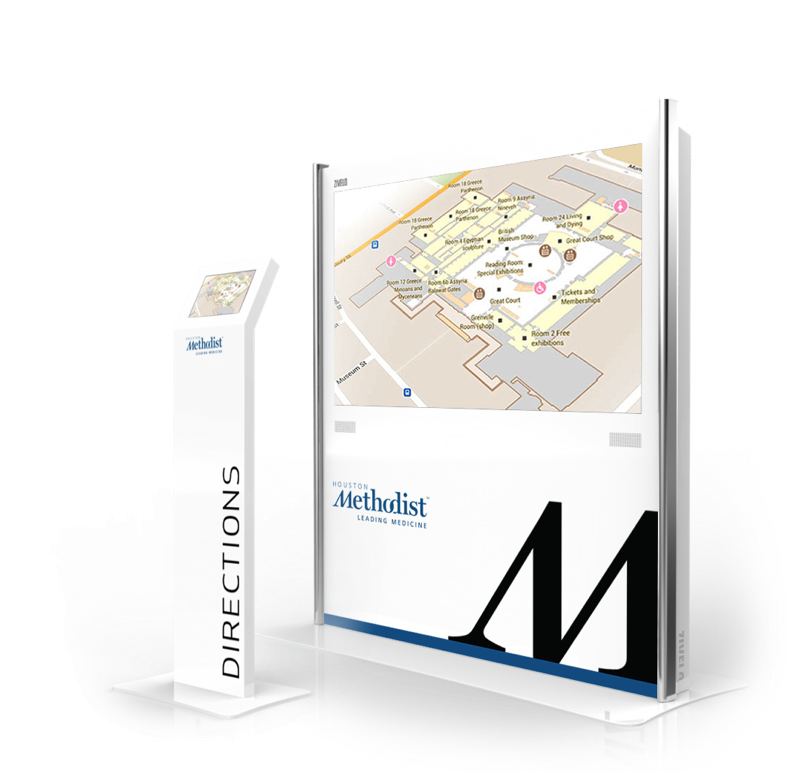 Kiosk and App. All the same info.
Up-to-the-minute information, integrated for Kiosk and App. We can easily re-route indoor walking paths around restricted areas, and outdoor navigation to bypass construction zones. The display maps and information stay current.
Patients also can search a physician directory to find their doctor. And, they can locate other points of interest in the hospital. All from kiosks and smartphone.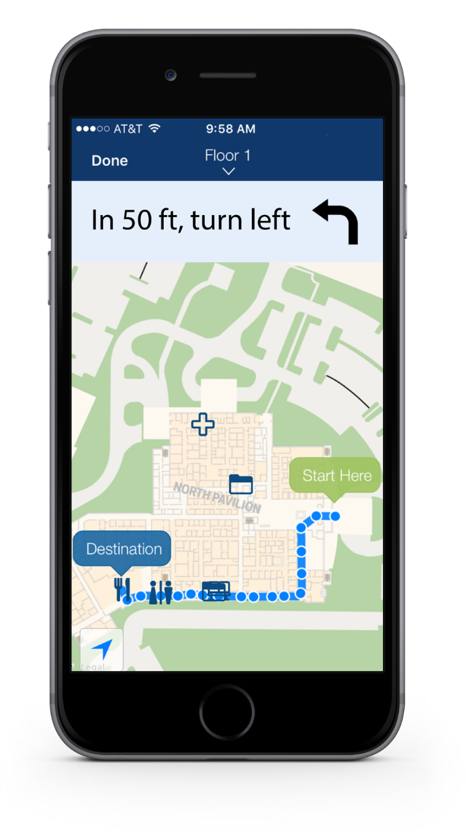 Leading Medicine. Leading patients here.
Feeling lost can initiate the body's stress response. Elevated cortisol levels can lower a patient's immune response, when what's needed is a strengthened immune system to fight to whatever illness they're facing.
With the new Maps App and Maps Kiosk, we're making it easier for patients.