Biometric devices and virtual visits. How they've changed patient care.
The FBI wrote the book on fingerprinting. They took responsibility for managing the national fingerprint collection nearly 100 years ago, in 1924. Law enforcement officers have used this technique for decades to capture criminals or prove innocence.
But the ancient Babylonians actually pioneered this biometric identification back in 500 B.C. They fingerprinted people using clay tablets to record business transactions.
The FBI clearly stepped up the game a couple thousand years later. More recently, they're taken it to the next level by developing electronic fingerprinting in place of ink pads.
Times change. Technology advances.
Today, biometrics isn't just for law and order. Increasingly, it's becoming an important part of health care.
Last year, we were the first health care organization in our area to allow patients to link their personal health information from their electronic devices into their MyChart accounts, enabling them to link their Apple Health data with their MyChart account. Apple Health combines information like heart rate, blood pressure, physical activity, nutrition and sleep into a single location.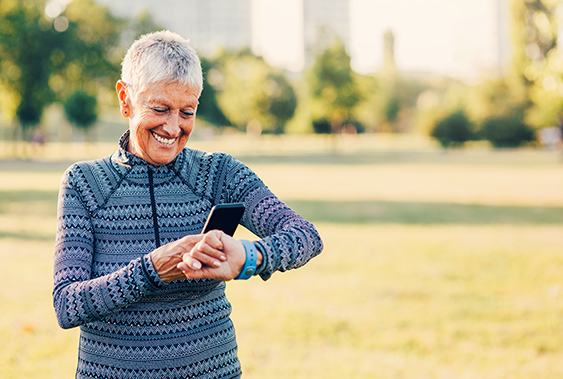 "This provides a direct line of communication between patients and their medical team, and that becomes an efficient and effective tool," said Dr. Ahmed Soliman, Houston Methodist cardiologist and associate director of the MDCA Cardio-Oncology Program.
"It is also an important aspect of engaging patients into their care, which is a vital part of successful patient management," he said.
Previously, patients' medical records were held in multiple locations, requiring them to log in each care provider's website and piece together the information manually.
Personal biometric devices and virtual visits. Managing chronic illness.
It's hard to overstate the benefit personal biometric technologies bring for people with chronic illnesses.
Everyone agrees that getting chronically ill patients more involved in their care can positively impact their health. When they use personal biometric devices, health care tracking becomes demonstrably easier.
This device integration, combined with virtual visits, dramatically simplifies the process for patients with chronic illness, according to Dr. DeFriece, a Houston Methodist primary care physician in Katy.
"I'm able to get patients more engaged in their care," he said. "For instance, for patients who have a chronic illness like diabetes, if I start them on a new medication, such as an insulin, I can have them check their blood sugars at home."
Apple Health can monitor a patient's blood glucose levels and integrate this information into Epic, where the physician can easily see the data, and the patient can schedule a virtual visit.
"A couple of weeks later, I can follow up with the patient, make adjustments to their dosage, and they never even have to leave home," he said.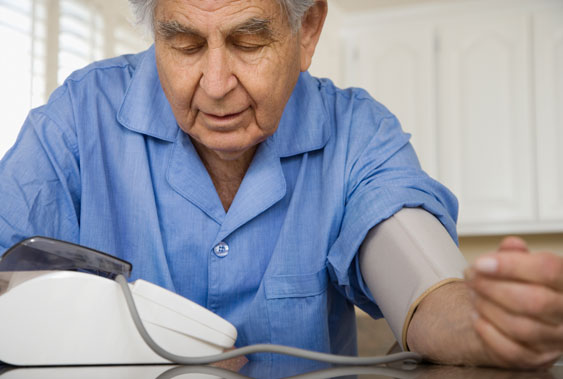 New health devices. In your home.
The invention of new health technologies like digital stethoscopes is giving more patients access to care. These devices allow patients to connect with providers, seamlessly.
"In the same way that once a thermometer was a novel object to have in your home, we now have digitally connected devices that are becoming commonplace," Dr. DeFriece said. "There are devices like TytoHome that combine a digital stethoscope, otoscope and camera to help improve remote physical exams."
"Apple watches and other devices such as Kardia are now providing portable single lead EKGs," he said.
"I have been able to use both to help diagnose intermittent heart rhythm disturbances. The number of these devices will continue to grow, and the quality of information relayed to physicians will continue to improve."
Changing the health care landscape.
Personal biometric technology gives patients the opportunity to improve their health, without taking too much time out of their day, traveling to a doctor's appointment, finding parking and other hassles.
These devices are changing the landscape of health care.