Next Epic Update. Sunday, Oct. 24.
Just like we update our personal smartphones and laptops to stay current on the latest features and technology, we maintain Epic to make sure we have the most recent features to benefit both our patients and our end users. The next Epic Update is scheduled for Sunday, Oct. 24.
The Update is coming. Are you ready?
Make sure you're prepared by reviewing your Epic Update Companion before Sunday, Oct. 24. It's easy – just click on your role below or press F1 while in Epic to get to the Learning Home. Be sure to pay close attention to the top changes highlighted in your Companion.
To help ensure you're fully prepared, watch the Update Snapshot short videos that apply to you. We also encourage you to attend an Update Briefings live session and practice in the Epic Playground.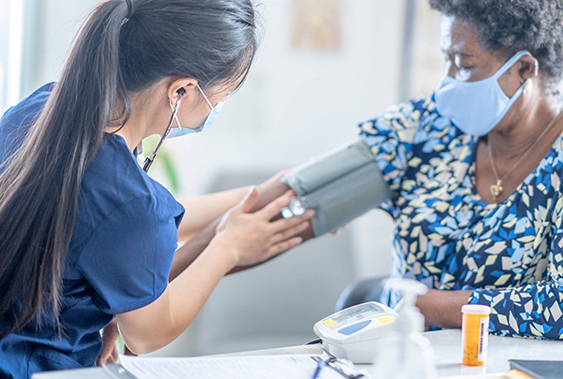 Non-Clinician / Staff Companions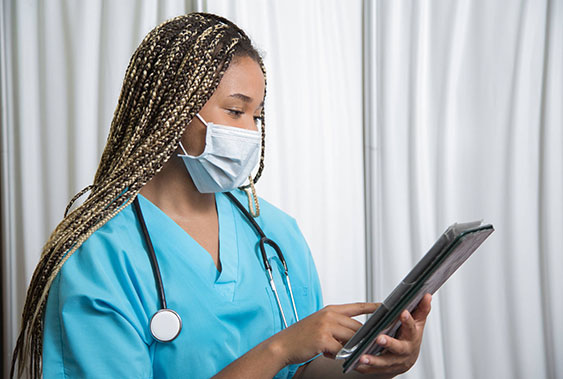 Secure Chat updates.
One of the most significant changes with this update is to Secure Chat, a secure instant messaging platform embedded in Epic for non-urgent communications. Beginning Oct. 24, Secure Chat will make it easier to text an individual (like a charge nurse) or a group (like all phlebotomists) and to join group texts.
New opt-in groups will make it easier to communicate with others in your department or organization. When you sign in at the beginning of your shift, you're automatically added to appropriate groups based on your role and location.
Providers concerned about liability for not responding to messages can prevent receipt of new messages in a one-on-one conversation by setting their status to Unavailable. This will not apply to group chats or if messages are being forwarded.
New Behavioral Health module expands Epic reach.
With this Update, Epic's clinical reach further expands with a new, targeted Behavioral Health module. This module streamlines documentation and orders for inpatient and outpatient behavioral health service providers and adds more information to complete the patient story. 
Improving tools for nurses and other clinicians.
Improved tools are also coming to help our nurses and other clinicians in their day-to-day work – from reviewing charts to documenting care and communication with providers, staff and other clinicians. Some of the coming changes include:
Inpatient nurses and ancillary staff
Use Chart Search to jump to Summary Reports.
Add personal tasks to your schedule in Brain and Brain sidebar.
Search for report caption names in Patient Summary.
More information available in the Unit Manager hover bubbles.
Review avoidable bed days details in a drilldown report.
Find ideal impairment group code for complex IRF patients.
Cardiology nurses
View all of the procedures and surgeons for a case, instead of seeing only the primary procedure and surgeon in the Notes activity and Chart Review reports.
Storyboard's Code hover bubble is clearer, with relevant ACP documents easier to review and expired advance care planning documents hidden.
The Entered by field is being removed for placing verbal orders and transcribing orders from paper.

ED nurses
Reduce incomplete documentation in Rover with Notifications.
Review patients' recent device alert history.

Oncology nurses and staff
The Chemotherapy Drug Administration table has clearer labeling for the date each treatment is started.
To ensure that follow-up for In Basket messages is not lost, messages you are responsible for no longer automatically complete when you forward the message.
Streamlining processes for providers.
Better efficiencies will also be available for our inpatient and ambulatory providers, including voice prescription ordering through Epic's Voice Assistant for mobile devices and a new upper-body diagram to quickly document a patient's heart, lungs, kidneys and more. Additionally, iOS biometrics will mean providers can confirm their identity by fingerprint or face – a convenience and an added layer of IT security.
Improved patient safety comes from knowing more about the patient's medical history, as well as current condition. Beginning Oct. 24, Epic will show more information about a patient's previous surgeries or procedures, easily providing a clearer view of the past treatments.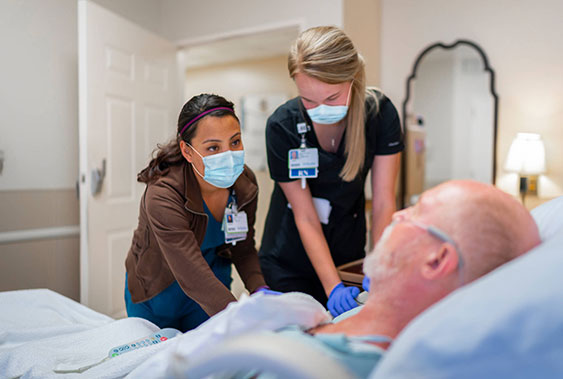 Following are more changes and enhancements by role:
Inpatient providers
New icon in Storyboard for opioid medications.
Supervising provider available in order composer.
Better dose and weight fields in order composer.
Hover to preview Note content.
Reorder home medications from a navigator, rather than a window.
ED
More efficient review of Storyboard for providers:

New and viewed results appear in a single column.
Mark new results as viewed in the hover bubble.
New icon quickly denotes results status.
OB
Reorganized Delivery Summary activity with sections for Labor, Delivery and Newborn.
New Labor Type item added so it's easier to focus on needed information.
New Summary report added for OB patients with a comprehensive view of the patient's condition.
Time-saving changes for nonclinical staff.
Nonclinical staff will benefit from a number of features that improve efficiencies and save time. Here's a preview of some of the changes. Be sure to review your Companion for more details.
Front desk, scheduling/registration, patient access and financial counseling staff
Use the simple E-Signature Document Collector activity so patients can sign documents, such as consent forms, through MyChart.
Record patient acknowledgement of the expected prices of planned services by collecting e-signatures on estimate letters using the E-Sign activity.
In Transcribe Order, you no longer need to enter the fields for Order Mode or Entered By.
Management can create and edit Cash Drawers with the new Cash Drawer Maintenance activity.

Single Billing Office staff
The Status Summary activity tab is available from Storyboard by hovering over the billing alerts section and is being removed as a tab from the top of an account.
Filter payments and adjustments by clicking the Filters button in the Transaction Inquiry.

Houston Methodist Specialty Physician Group/Houston Methodist Primary Care Group Central Billing Office staff
The updated Edit Visit Coverages activity allows you to easily see how coverage and filing order changes would apply to pending charges, posted charges and payments.
Invoice history events are viewable in the Claim Edit Assistant workqueue.
Make sure you're prepared.
With the Epic Update just around the corner, make sure you're prepared by reading your Update Companions, watching the Update Briefing short videos, attending an Update Snapshot session and practicing in the Epic Playground.
If you need support when the Epic Update launches, you can view your Companion from Epic by pressing F1 to reach the Learning Home.
Keeping pace with health care advances.
Keeping patient care at the forefront means continuing to build on and improve Epic. Exploring tools and processes that enhance patient care, improve patient safety and streamline processes for physicians and staff — this is one more way we keep patients at the center of everything we do.