See the doctor without leaving your desk.
You have a sore throat, your sinuses are acting up and you feel vaguely achy. You're really glad you can see the doctor from your desk at work or from your sofa at home if you've called in sick.
It's easy. Just download the Houston Methodist Virtual Care app on your smartphone.
That means you don't have to call your doctor's office, leave work and fight traffic for a diagnosis and treatment.
Guess what else? It's completely free. No copay required, with your Houston Methodist Medical Plan. Simply enter the group number from your benefits card as the coupon code, and you pay nothing.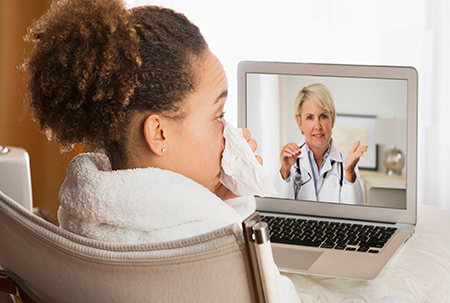 Here's how it works.
Primary care video visits are available to all employees and families enrolled in the Houston Methodist Medical Plan via the Houston Methodist Virtual Care app.
You might be surprised at the conditions treated in a video visit. These ailments include acne, allergies, asthma, sinus infections, sore throats, sunburns, headaches, nausea/vomiting, urinary tract infections, minor skin infections and more.
Video visits usually last about 10 minutes, and are capped at 15 minutes. During the visit, you won't see your personal primary care physician (PCP). We've designated a team of providers for this service, a combination of HM and American Well's Online Care Group.
Video visits aren't meant to replace your PCP. And they don't apply to work-related injuries. If you need a PCP, call the HM Primary Care Group Scheduling Center at 713.394.6724.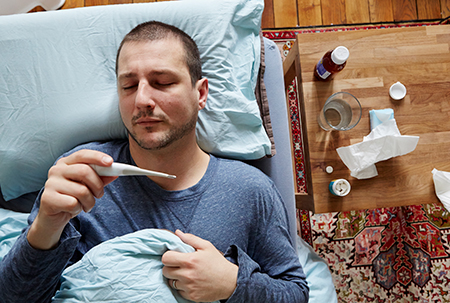 Making it easier for you to get the care you need.
There are a lot of reasons we avoid going to the doctor.
We think we can shake it off. It's too much of a hassle taking off work to get to the doctor. It's just a general inconvenience. We've all been there.
Virtual visits are another way we're making it easier for you to take care of yourself.