Money matters. An Epic record for billing efficiency.
No matter what type of business you run, getting cash in hand is where the rubber meets the road.
If you're a 13-year-old mowing the neighbors' yards. If you own a home goods franchise. If you're Houston Methodist, a nationally ranked academic medical center. Without the financial side of the house running smoothly, the business can't succeed.
Celebrating the business side of medicine.
We know financial success makes our healing work possible. Without cash flow, we couldn't function.
That's why we're celebrating a big milestone in improving our financial performance. We set a billing efficiency record − among all organizations using Epic − achieving the lowest number of billing days Epic has ever seen.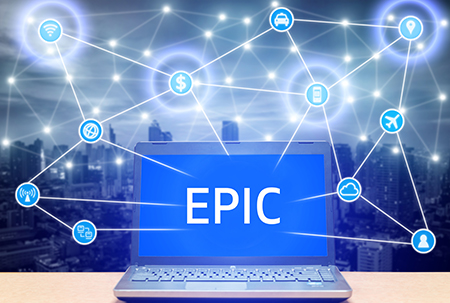 "Clearly, the sooner we're paid from the insurance companies, the better," said Lisa Schillaci, vice president for revenue cycle operations. "We've made great progress over the past year using Epic."
By the numbers.
Candidate for Billing (CFB) represents the amount of dollars, converted to days, still waiting to be billed.
At a CFB of 1.7 days, we've broken the previous record of 1.75 days set by another organization. Smaller numbers indicate the organization has fewer claims waiting to be billed, translating to quicker payments for services provided.
"The transparency that Epic provides allows us to laser-focus," Schillaci said. "Epic allows everyone to do their part. From the HMH Epic Go-Live until now, we've improved our billing time to 1.7 days." This is down from 12.4 days at the Epic launch.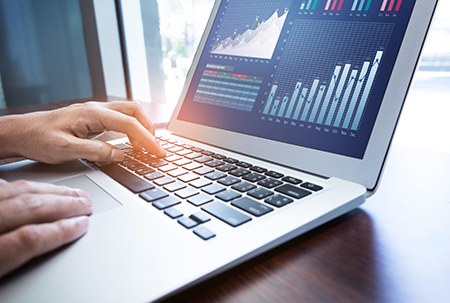 This specific marker is even more remarkable for us. That's because this process usually takes academic medical centers − like our organization − longer to complete.
By comparison, average-performing institutions typically have over six days' worth of accounts receivables in review, waiting to be billed, with top performers around 4.2 days.
It takes teamwork
Many departments, clinical and business, contributed to this reduced billing time.
"Everyone's work has made a difference in us achieving this marker," Schillaci said. "Physicians completing clinical documentation, the entire revenue cycle, ancillary departments, Patient Access for registrations, Case Management, Medical Records, IT for the computer systems. Everyone is involved in this success."
This achievement speaks to our systemwide dedication to maximizing revenue cycle effectiveness. We now have the mechanisms in place to sustain this marker of billing success.