Reducing unnecessary hospital admissions. There's an app for that.
Helping our patients while saving literally millions of health care dollars in the process — what's not to like?
Experts estimate 48 percent of unnecessary hospital readmissions for Medicare patients come from post-acute care settings.
Enter PatientPing, a technology designed to share information across the continuum of care. This is real-time, actionable data. It connects health care teams across medical offices and centers for seamless, coordinated patient care.
It alerts non-Houston Methodist providers throughout our city and beyond when their patients are admitted, discharged or transferred to or from any of our eight Houston Methodist hospitals.
"This allows us to coordinate patient-centric care across the continuum of health care facilities from hospitals, emergency care centers and post-acute care facilities to enhance our patients' care," said Dr. Julia Andrieni, president of Houston Methodist Coordinated Care.
When providers join the PatientPing network, they get alerts — pings — whenever their patients receive care. This enables clinicians to intervene proactively to prevent unnecessary hospital admissions. Interaction with patients allows clinicians to manage patients' care more effectively.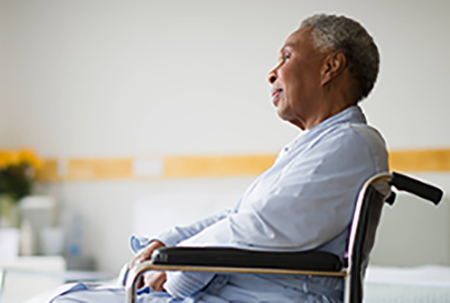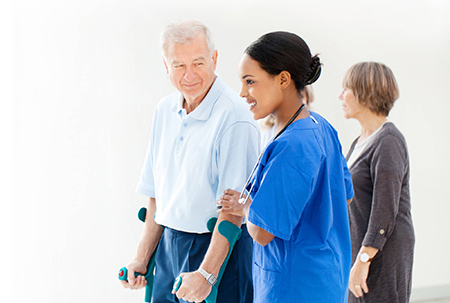 Real-time tracking for our most vulnerable patients.
This keeps clinicians updated about their patients' health statuses, in real time. Access to this information can reduce unnecessary ED visits, hospital admissions and skilled nursing facility stays. Physicians, case managers, nurses, emergency rooms, home health workers — these are all clinicians who can become linked with PatientPing.
"With PatientPing, we receive real-time admission and discharge notifications for our patients, whether they're being admitted to other health care centers or post-acute facilities," said Dr. Nicholas Desai, Houston Methodist chief medical information officer.
"This results in better care for our patients because it allows us to communicate efficiently across the care team, and to focus on our patients' care instead of tracking down information about them," he said.
It also brings significant cost savings, according to HMCC projections.
Projected Cost Savings — Post-Acute Care Coordination

Cost Savings

Year 1

Year 3

Year 5

Total, 5 years

Days saved at skilled nursing facility


1,250 days/year @ $431/day

$539K

$652K

$717K

$3.22 million

Costs avoided for inpatient rehab


Prevent 6 stays/year @ $9K/stay

$54K

$65K

$72K

$322K

Costs avoided for long-term acute care


Prevent 4 stays/year @ $30K/stay

$120K

$145K

$160K

$716K

TOTAL
$713K
$862K
$949K
$4.3 million
Patients are often in post-acute facilities for an extended period of time without care coordination or transitions in care. Minimal information makes it difficult for physicians to follow their patients or even know about a skilled nursing facility stay.
This can result in patients going to the ED instead of a primary care physician.
With PatientPing, the care team can refer patients back to their primary care physicians faster after patients leave a post-acute care facility. This translates into reduced length of stay and can prevent unnecessary ED visits and hospital readmissions.
A simple ping is a dose of good medicine for our patients' health.