Disaster recovery. We're ready.
Hurricane Ike. If you lived in Houston in 2008, your mind probably just flashed to some indelible images of the devastating effects. I-10 underwater. Huge oak trees uprooted. Glass windows blown out of downtown buildings. No electricity, for up to two weeks in some areas.
Houston Methodist was ready, and we maintained our patient care throughout Ike and its aftermath. For disasters large and small, we're prepared.
Protecting our ability to maintain patient care.
Redundant, high-speed data networks link our Holly Hall data center to its twin, located in Austin. The Austin data center maintains everything that's here at Holly Hall.
This means that if disaster struck the Holly Hall data center, we'd switch over to the Austin facility and keep functioning.
Core and clinical systems come back up first.
We've identified close to 20 clinical applications that function as the backbone of our patient care. These systems take priority for restoring service.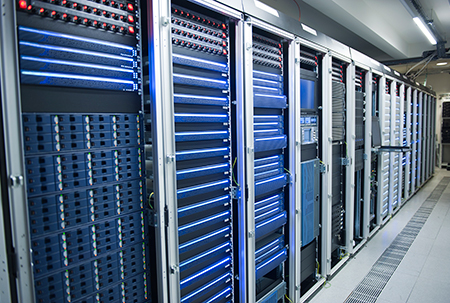 Timeline
Tier
Applications
Goal, within 12 hours
Tier 1, core and clinical systems
network, phones, operating systems, Epic, MARS, MethOD, SoftLab, PICIS, etc
Enabled in prioritized order, based on available servers
Tier 2, ancillary departmental systems
CBORD, Mosiaq, Teleresults, Syngo, MUSE, MedHost, etc
Tier 3
Teletracking, Vista Plus, ePSI, etc