Care Everywhere. Sharing medical records. 3.7 million records and counting.
An out-of-town patient arrives at Houston Methodist needing urgent care. The care team does a quick search on Care Everywhere and electronically receives the patient history and past lab results. In minutes, the Houston Methodist physician is providing the treatment needed – quickly, securely and safely. Care Everywhere is an Epic feature enabling physicians and healthcare providers to electronically transmit and receive patient health records with authorized caregivers outside Houston Methodist. Since launching Epic, we've exchanged more than 3.7 million medical records locally and nationally – including Cleveland Clinic, Mayo Clinic, Stanford Health Care, Yale Health and more.
| Organization (top six)* | Records Exchanged |
| --- | --- |
| The University of Texas MD Anderson Cancer Center | 827,945 |
| CHI St. Luke's Health | 585,226 |
| Texas Children's Hospital | 573,385 |
| Baylor College of Medicine | 379,998 |
| Kelsey-Seybold Clinic | 349,974 |
| Harris County Hospital District | 345,146 |
*as of 3/27/17
Improves patient care.
With access to patients' health history – including lab and test reports, medications, allergies and previous procedures – caregivers have a more complete picture of their patients' health. Care Everywhere may also prevent doctors from repeating tests. This saves patients time, money and worry. "We want to be able to exchange with other care providers to ensure continuity of care is sound from one place to another, as well as eliminate duplicative testing if a report or result already exists," said Josh Sol, IT Director, Clinical Systems.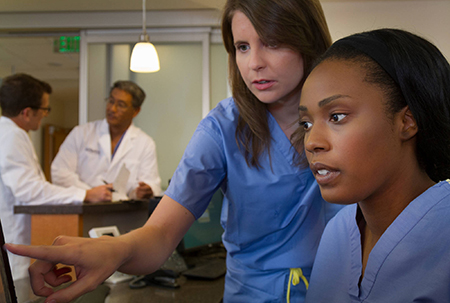 Protects patient privacy.
Houston Methodist takes every precaution to keep patient records private and secure. Only health care providers involved with patient care can access medical information. If patients don't want their medical information made accessible they may opt-out of Care Everywhere.
For more information, visit http://houstonmethodist.org/care-everywhere.