Supporting our communities through a pandemic.
Houston Methodist has vaccinated nearly a half-million patients for COVID-19, a global leader in doses documented in Epic. This is a tremendous achievement given all the logistics required. Our focused approach includes addressing the complexity of getting patients scheduled, making sure we have enough vaccines, managing the crowds at our vaccination sites and of course having enough staff onboard and trained to administer the doses.
A lot of behind-the-scenes technologies needed to be in place to make this effort successful. This includes tiering, scheduling and communicating with patients about the vaccination process while also ensuring the systems, access, training and support are available to deliver this essential care for our patients and community.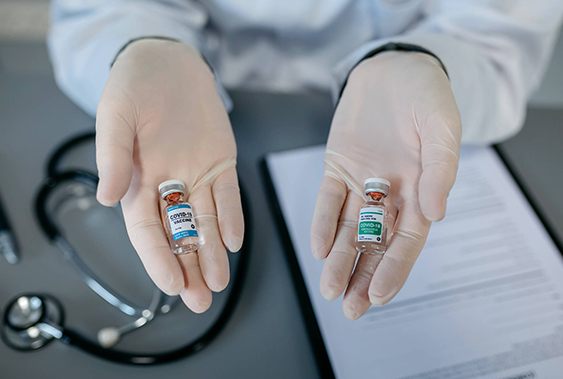 "Our goal throughout the pandemic, as it has always been, is to make it easier for our patients to get the health care they need," said Roberta Schwartz, executive vice president and HM chief innovation officer. "The technology and tools we've developed over the past year are making an amazing difference, not only in how we treat patients, but in their overall patient experience as well."
Answering the call from a community in need.
From the pandemic's beginning, we swiftly came up with an action plan. As a leader in health care innovation, we have repeatedly responded with tools and resources to help our patients, from early testing centers to mega-vaccination events, with detailed and reliable information throughout the entire process.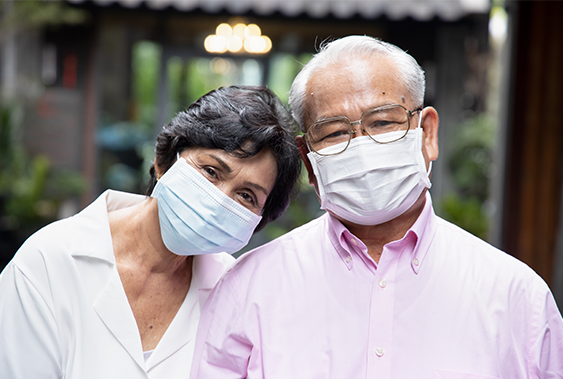 "I'd heard that some people were getting sick, but it didn't hit home until the Rodeo was cancelled," recollected Carole Hodges, 68, a retired school counselor. "The next thing I know, everyone wants to get tested, but that was next to impossible. Fortunately, I got tested at Houston Methodist before the summer and that was such a relief. And now I got my second shot. Thank God for that."
Invitation to vaccination.
Even before the means to receive a vaccination were finalized, we developed effective, efficient ways to segment our current patients and the larger Houston community into state-mandated tiers to facilitate appointment scheduling.
"Everyone wants to get their vaccinations, but the processes to get them invited and scheduled are not simple," explains Courtenay Bruce, program director with system quality and patient safety. "We want to get everyone in, but there are strict state guidelines to follow. We have to identify who meets that criteria and then use our tools and technology to invite, schedule and follow up with them. But we know it's all worthwhile as more people are protected from this pandemic."
Solving a tiered scheduling challenge.
In addition to our employees, providers and first responders, more than 400,000 invitation links were sent by mid-February to patients, community members, health care workers, private physicians, volunteers, contractors and students.
"I was afraid I'd be forgotten or miss out on my opportunity to get a vaccine," said Donna Alwais, 72. "Other friends and family were getting their first dose and even a second dose. Meanwhile I hadn't heard anything from any of my doctors until I received a message from Houston Methodist to schedule an appointment. What a sense of relief!"
Patients who had trouble scheduling appointments were provided a phone number where an automated system generated a scheduling system access code or redirected to live support.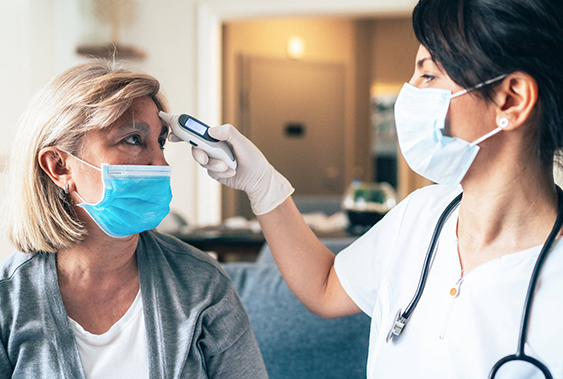 Care doesn't stop with a shot.
After vaccination, each patient receives educational emails with frequently asked questions and text messages to monitor potential symptoms. If someone reports a concerning symptom, the system alerts a special team of nurses and messages the patient about follow up that will take place.
Through mid-March, more than 230,000 patients and community members have been on our post-vaccine pathway, with approximately 85 people added daily.
Praise from our patients.
This comprehensive vaccination effort is receiving an overwhelmingly positive response from patients. In addition to a general sense of relief at getting the shot in the first place, many are appreciative for the contact and support we've provided along the way. 
Just a few comments include:
"I feel like you're right there, guiding me."
"The educational information was incredible. I knew exactly what to expect, what is concerning, what is normal, who to call."
"I'm 83, and even I could do it."
"The whole process was organized, efficient, smooth."
"Y'all are incredible. This whole thing is designed brilliantly."
Helping staff access essential systems.
Facilitating the varied dynamics of this massive vaccination effort required collaboration and cooperation among several IT areas and numerous operational partners systemwide.
As COVID-19 hospitalizations increased, we quickly realized the need to redirect existing clinicians and staff to areas where they were needed the most. This required modifying Epic security access for thousands of existing employees and providing the appropriate training for float staff.
Additionally, access was required for the large influx of contractors, traveling nurses and new hires that joined HM to help care for our patients and relieve fatigued staff. Again, remote training was rapidly developed to ensure these clinicians could get to work quickly on their new units.
Going above and beyond.
To comply with the state tracking system and ensure continuity of COVID-19 vaccine deliveries, we developed and tested our own internal reporting systems. In addition, we updated Epic with special alerts and scheduling tools for clinicians and patient access staff.
And when high tech couldn't solve a problem, like urgently transporting vaccines to facilities, IT and pharmacy leaders, like Ghalib Abbassi, system director of pharmacy informatics, and Dan Metzen, system director of pharmacy services, applied high touch principles and personally drove the vials to the facility where they were needed.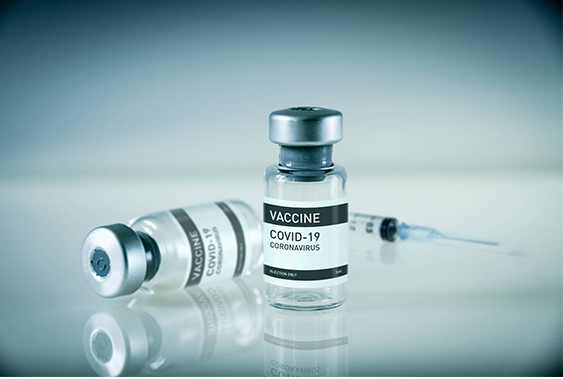 "When it comes to meeting an urgent demand for our patients, our I CARE values shine and we become all-hands-on-deck," Abbasi said. Pharmacists and pharmacy technicians also supported multiple mega-vaccination events and daily vaccine efforts at locations like Josie Roberts.
"Houston Methodist's response throughout the pandemic has been a true collaborative effort," said Dr. Robert A. Philips, executive vice president and HM chief physician executive.
"It's been difficult and challenging. Because of your hard work and sacrifices, we rose to the challenge and valiantly served our community. It's my sincere hope we'll be in a much better position a year from now, and I know it will be in large part because of your continued efforts."
When measuring the impact and effort of our COVID-19 vaccination program, many teams and individuals have played an important role in the hard work required to deliver thousands of vaccines. Ensuring everyone can get vaccinated and helping our community to recover is why we do what we do and what makes HM special.